---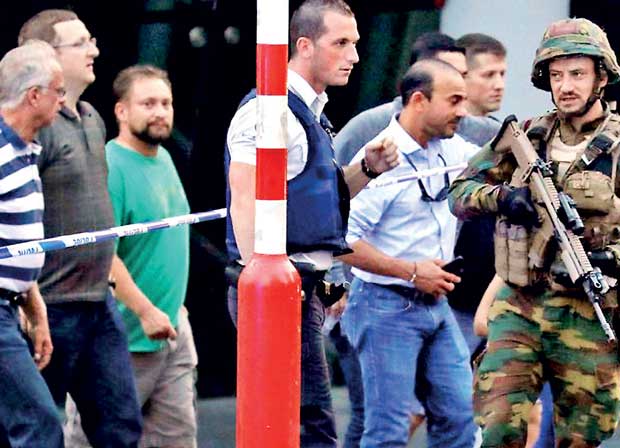 Belgian counter-terrorism police are investigating the motives of a suspected suicide bomber shot dead by troops guarding a Brussels railway station after he set off explosives that failed to injure anyone.

"We consider this a terrorist attack," prosecutor Eric Van Der Sypt told reporters, declining to comment on witness accounts that the man had shouted Islamist slogans before detonating what witnesses said were one or two devices in luggage.

Broadcaster VTM quoted Interior Minister Jan Jambon as saying investigators had identified the man but were not releasing his name. A larger bomb failed to go off, VTM said.

Public broadcaster VRT said investigators believed the man had a nail bomb that failed to detonate completely.
-REUTERS