---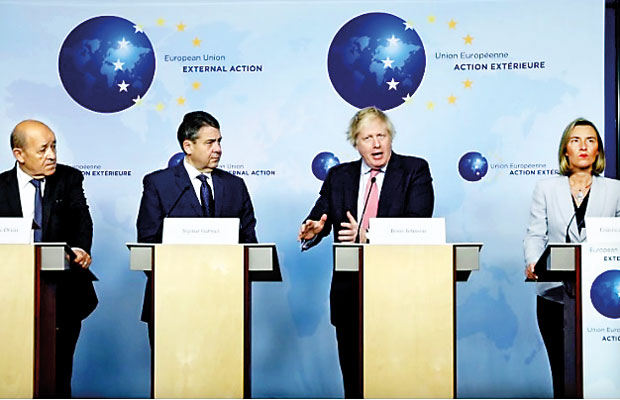 (c) 2018, The Washington Post · Brian Murphy · Jan 11, 2018 - Top European diplomats offered Iran's foreign minister blanket support Thursday for the landmark nuclear deal with Tehran even as the White House weighs whether to step away from the pact.

But the European envoys also questioned Iran's foreign minister, Mohammed Javad Zarif, over disputes such as the country's missile program and its role in Syria's war as a key ally of President Bashar Assad.

The messages from the foreign ministers of France, Britain and Germany sought to acknowledge the range of Western concerns including Iran's ballistic missile development and the crackdowns following street protests across Iran earlier this month.

But Europe also signaled its opposition to the Trump administration over the 2015 nuclear deal, which ended most international sanctions in exchange for curbs on Iran's nuclear program.