---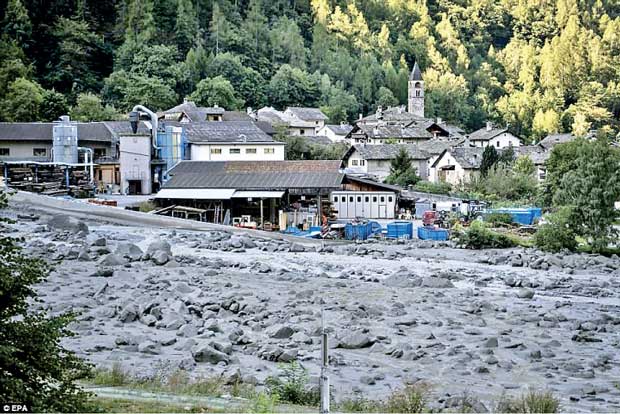 Switzerland, (Daily Mail), 24 August 2017 -

Eight people, including German, Austrian and Swiss citizens, are missing following a landslide in southeastern Switzerland on Wednesday, police said Thursday.

The landslide sent mud, rocks and dirt flooding down the Piz Cengalo mountain into the outskirts of the village of Bondo, near the Italian border, cutting off roads and forcing evacuations.

Some 100 people had to leave their homes in the area, and authorities airlifted hikers from nearby huts in the eastern canton of the Grisons.

Police had initially announced that no one was hurt in the landslide, but on Thursday acknowledged that rescue workers were flying over the area in search of mountain climbers and hikers who might have been hit by the slide.

Six of the eight people known to have been in the area and who have not yet been located had been reported missing by their relatives, the police said.