---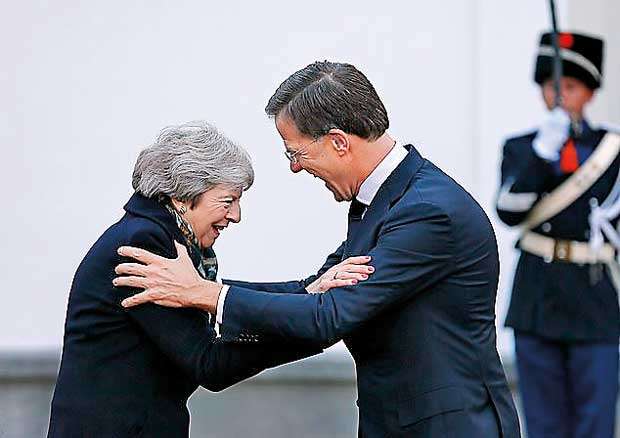 British Prime Minister Theresa May embarked Tuesday on a tour of European capitals in a last-minute bid to win Brexit concessions, but top EU officials said they could at best offer clarifications to help get the deal through Parliament.

May's trip to The Hague, Berlin and Brussels comes on the heels of a decision to delay Tuesday's planned vote in the British Parliament on the Brexit deal May had negotiated with Brussels, amid fears of a crushing defeat.

"We are very much concerned about the postponement of the vote," French European Affairs Minister Nathalie Loiseau said. "We have done a lot help the UK," she added, noting that it was the only deal on the table.

At stake is the withdrawal agreement, which spells out the legal terms of Britain's departure from the EU on March 29, 2019, as well as a joint political declaration outlining goals for the future relationship.

May hopes to secure assurances that Britain "cannot be permanently trapped" in backstop provisions aimed at preventing the emergence of a border between the Republic of Ireland and Northern Ireland, said Martin Callanan, a minister of state in her Brexit department.
DPA, 11th DECEMBER, 2018