---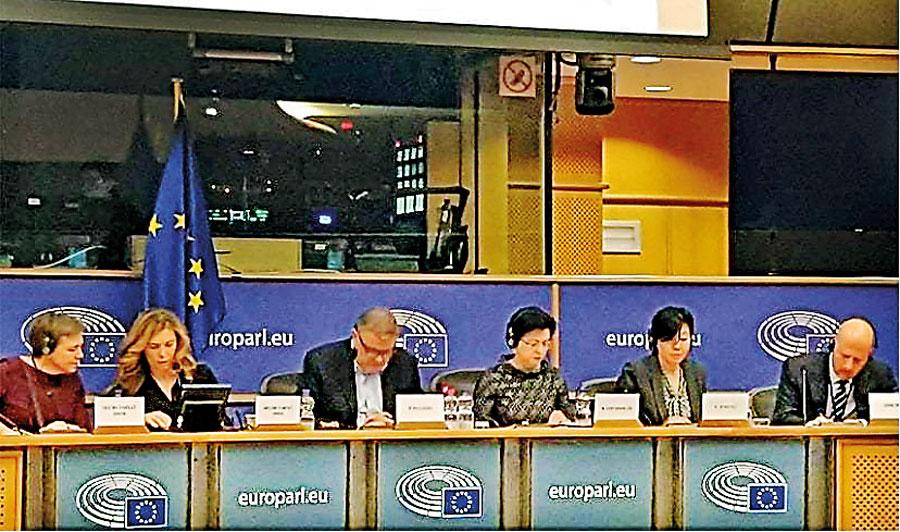 (dawn.com), February 20, 2019 -An overwhelming majority of members of the European Parliament (MEPs) attending a landmark event on the rights situation in occupied Kashmir on Tuesday put their weight behind the recommendations of a United Nations report on the state of human rights in the valley, and called on India to immediately halt its atrocities in Kashmir, the Foreign Office said in a press release on Wednesday.

In a significant development, the European Parliament's sub-committee on human rights hosted an official exchange of views on the situation of human rights in Indian-occupied Kashmir. It is the first time since 2007 that the issue of Kashmir has been discussed publicly at an official European Union (EU) forum, the FO said.
The discussion on the June 2018 report of the United Nations' Office of High Commissioner on Human Rights (OHCHR) on Kashmir. Christine Chung, one of the authors of the report attended the event.