---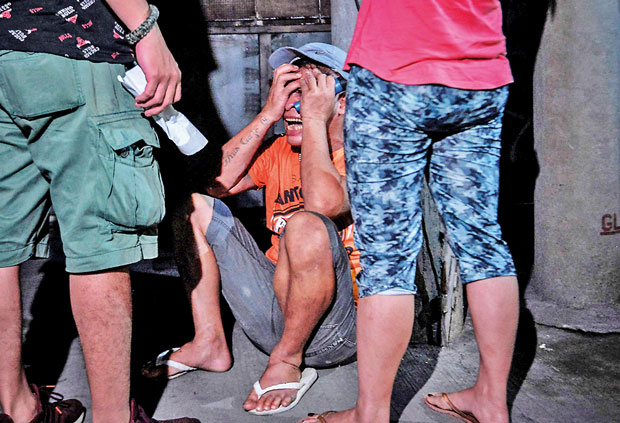 By Cecilia Yap ·
(c) 2017, Bloomberg · Clarissa Batino, Aug 17, 2017 - Philippine police killed at least 57 people over two nights in a series of frenzied raids against suspected drug dealers that began Tuesday.

Police shot dead 25 people in Manila from Wednesday morning to Thursday, while 32 people were killed in Bulacan province north of the capital in similar anti-drug operations on Tuesday. The raids marked three of the bloodiest days in Rodrigo Duterte's war on drugs.

Duterte administration officials place total deaths at 3,451 in the 13 months through July 26, but Human Rights Watch earlier this year estimated that more 7,000 people had been killed, including at least three mayors.

"That's good," Duterte told a group of anti-crime volunteers Wednesday night at the presidential palace, referring to the raid in Bulacan. "If we can only kill 32 everyday, then maybe we can reduce what ails this country,"