---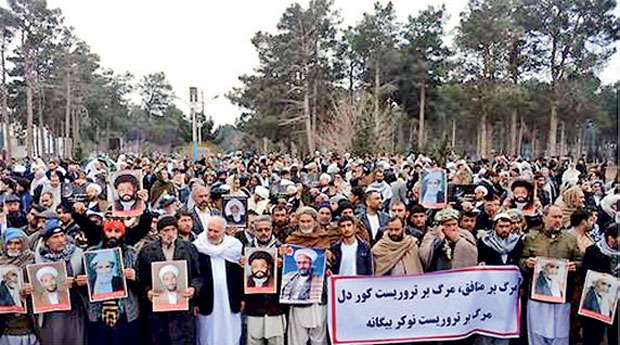 Afghanistan, (rt.com), 4 Jan, 2017 -Nearly 2,000 protesting Shiites have marched against Islamic State in western Afghanistan and condemned the latest string of atrocities perpetrated by the terrorist group.

Protesters holding photos of Shia Muslims killed in recent IS (formerly ISIS/ISIL) terrorist attacks marched to the governor's office in the western city of Herat on Tuesday, according to AFP.
The crowd chanted slogans such as "Death to the enemies of Afghanistan!" and "Death to Daesh!" – another name of Islamic State.

The rally was triggered by the increased number of attacks on local mosques and influential religious scholars.

On Sunday, an Imam was killed while five others were wounded in one of such attacks. However, Islamic State have not yet claimed responsibility for the attack.

This week, the Afghan government said militants were steadily moving from the eastern province of Nangarhar bordering Pakistan where they had gathered a few months ago.