---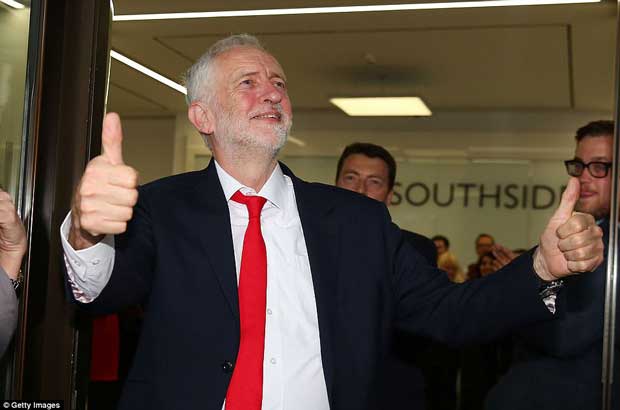 UK, (Daily Mail, London), 9 June 2017 - Jeremy Corbyn today said Labour are 'ready to serve this country' and form a minority government - but said they would do 'no deals and no pacts'.

The left-wing leader defied expectations to deny Theresa May a majority - and has called for the humiliated PM to resign.

And he today said he is already drawing up plans to try to form a minority government to enact his socialist agenda.

Asked directly about his plans for power, he said: 'We are ready to serve this country, that is what we fought this election for, and this is the programme we put forward in our election campaign.

'We are offering to put forward the programme on which we have fought the election – we have done no deals and no pacts with anybody.