---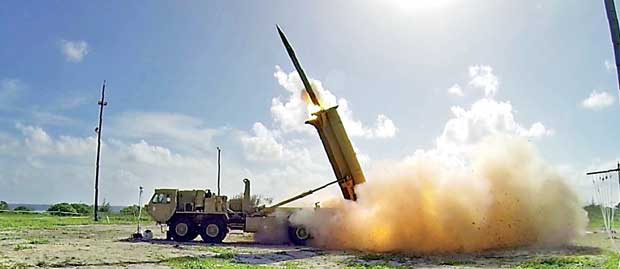 A U.S. antimissile defence system recently installed in South Korea is now operational, a U.S. official said Monday, in the latest sign of an enhanced U.S. response to threats from North Korea.
The official, speaking on the condition of anonymity to discuss military operations overseas, said the Terminal High Altitude Area Defense, or THAAD, an American-made system to intercept and destroy ballistic missiles, had reached initial operating capability.

The U.S. military's installation of the THAAD battery in South Korea has been hotly contested. China considers the system a threat to its own security, while critics in South Korea allege that the United States is scrambling to set up the system before that country can hold a presidential election that might lead to a decision to halt its use altogether.

The scrutiny of the THAAD installation, which has been under discussion with Seoul for years, reflects heightened tensions over North Korea's ballistic missile and nuclear programmes.

Today the THAAD system has taken on new urgency for the United States as South Korea approaches its May 9 election. The leading candidate in that race has said he would review the previous government's acceptance of THAAD.

Lt. Gen. H.R. McMaster, Trump's national security adviser, suggested Sunday that the United States might in the future ask South Korea to reimburse the United States for at least some of the THAAD system.
- The Washington Post