---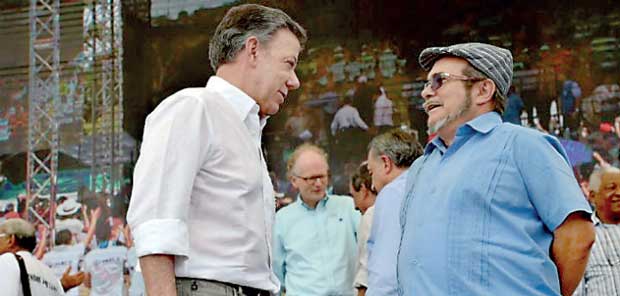 DPA, 28th JUNE, 2017
After more than 50 years of armed conflict with the Colombian government, the leftist rebels of the Revolutionary Armed Forces of Colombia (FARC) have officially handed over all their weapons in line with last year's peace deal.

The handover was marked by an official ceremony on Tuesday in Colombia, attended by President Juan Manuel Santos and FARC leader Rodrigo Londono in a camp near the municipality of Mesetas in the department of Meta.

"Goodbye weapons, goodbye war, welcome peace," Londono said at the ceremony in the country's centre which had been a FARC stronghold for years and where the group comitted many violent crimes.