---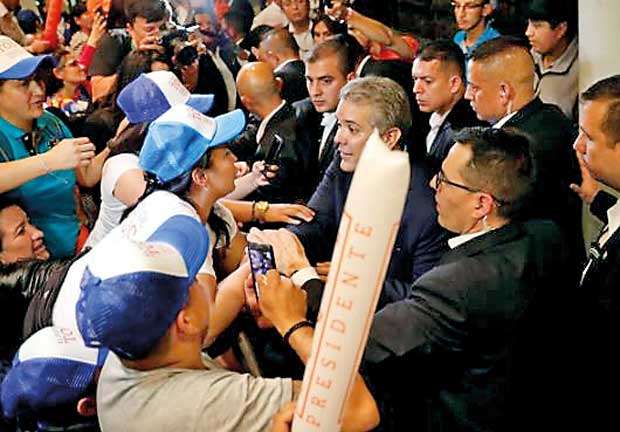 REUTERS, 28th MAY, 2018 - Colombia headed for its most divisive presidential race in decades after right-winger Ivan Duque won Sunday's first-round vote, triggering a runoff with leftist Gustavo Petro that could upset a historic peace deal or derail business friendly reforms.

It is the first time in Colombia's modern history that an openly leftist candidate has reached the second round of a presidential vote, a prospect that unnerved some investors in Latin America's fourth largest economy. (Graphic on Latin American elections)

Duque, a 41-year-old former official of the Washington-based InterAmerican Development Bank, was the convincing winner of Sunday's ballot with 39 percent of votes, ahead of Petro, an outspoken ex-mayor of Bogota, with 25 percent, broadly in line with polls.