---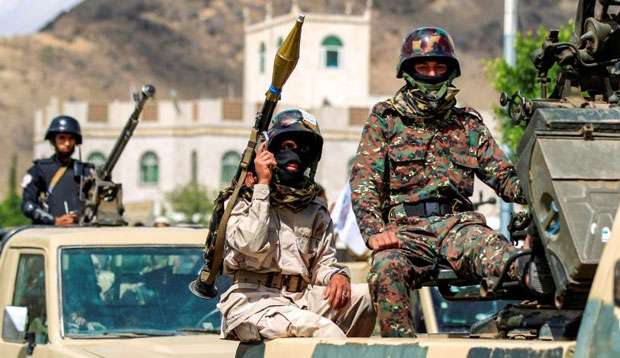 RIYADH AFP Nov2, 2018-A Saudi-led coalition fighting in Yemen said Friday it attacked an airbase in the rebel-held capital Sanaa, a day after the Saudi-backed government offered to restart peace talks with the insurgents.

"This operation includes targeting of ballistic-missile launch and storage locations... bomb-making and assembly workshops and their support locations in Al-Dailami Airbase in Sanaa," coalition spokesman Turki al-Malki said in a statement.

He added that the adjoining Sanaa international airport was still open to air traffic from the United Nations and other relief agencies.

Calling the attacked structures "legitimate military targets", Malki said he will provide "evidence" of violations by the Iran-aligned Huthi rebels later Friday.

The development comes a day after the Yemeni government said it welcomed "all efforts to restore peace" following calls by key US officials and the UN's envoy to Yemen Martin Griffiths for warring parties to come to the table "within a month".

US Defence Secretary Jim Mattis and Secretary of State Mike Pompeo have called for an end to the Yemen war, including air strikes by the coalition.

Washington, a close Saudi ally, backs coalition forces by refuelling their jets and selling them