---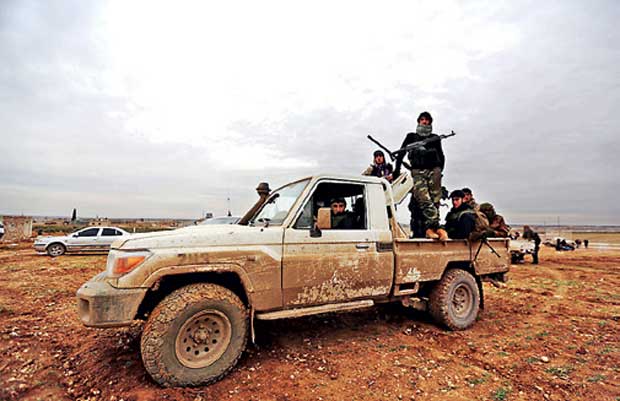 BEIRUT AFP Jan15, 2017 - Heavy clashes erupted overnight between regime and rebel forces near Damascus after the official who negotiated a deal to restore water to the Syrian capital was killed, a monitor said Sunday.

Government workers had entered the formerly rebel-held area in the Wadi Barada region near Damascus on Friday to begin restoring water to the capital after weeks of shortages.

"Fierce fighting broke out after midnight between regime forces, fighters from Hezbollah and the rebels, after gunmen killed the negotiator, Ahmed al-Ghadban," said Rami Abdel Rahman of the Syrian Observatory for Human Rights.

Ghadban had been on his way to the Ain al-Fijeh spring with maintenance teams, he told AFP.
The two sides accused each other of killing the retired army officer, who had only assumed his duties to restore the water supply on Saturday.