---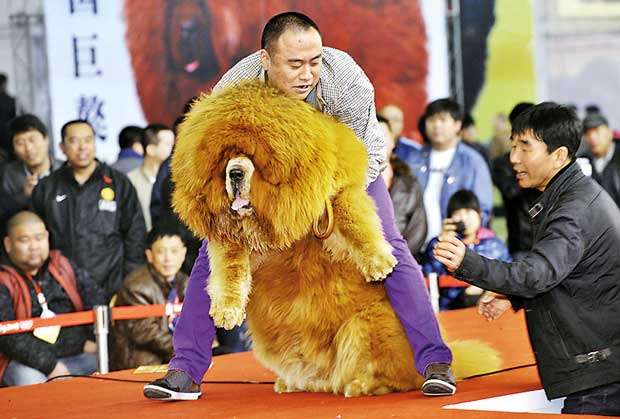 China, (rt.com), 13 May, 2018 - A Chinese woman says she bought a Tibetan Mastiff puppy on holiday two years ago. 'Little Black' grew fast – and never stopped until he became a 200 kg endangered Asiatic Black Bear and had to be taken into an animal sanctuary.

"It was a tiny mastiff puppy, and when I brought him home, he continued to be one. But the more he grew, the more like a bear he looked. I am a little scared of bears," Su Yun, a villager in Yuliang country in the southwestern Yunnan province, told the China News Network.

Despite realizing that she had been sold a (non) pup, Su has been feeding the animal for two years , but then Su also saw a leaflet that told her that keeping a protected wild animal at home without a licence is illegal.

Su then contacted the Yunnan Wildlife Rescue Center, and after being sedated the animal was transported to its new home. Authorities will not be looking to punish Su for her poor animal identification skills.