---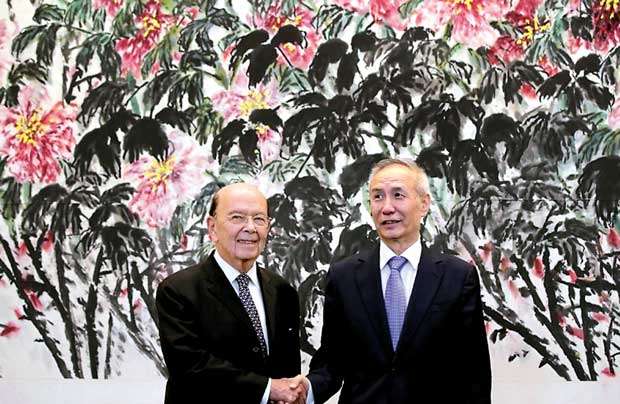 China warned the United States on Sunday that any agreements reached on trade and business between the two countries will be void if Washington implements tariffs and other trade measures, as the two ended their latest round of talks in Beijing.

A short statement, carried by the official Xinhua news agency, made no mention of any specific new agreements after U.S. Commerce Secretary Wilbur Ross met Chinese Vice Premier Liu He.
It referred instead to a consensus they reached last month in Washington, when China agreed to significantly increase its purchases of U.S. goods and services.

"To implement the consensus reached in Washington, the two sides have had good communication in various areas such as agriculture and energy, and have made positive and concrete progress," the state news agency said, adding details would be subject to "final confirmation by
both parties".

The United States and China have threatened tit-for-tat tariffs on goods worth up to $150 billion each.

Xinhua said China's attitude had been consistent, that it was willing to increase imports from all countries, including the United States.

At the end of last month's Washington talks the two countries put out a joint statement. But just when it appeared a trade truce between the two economic heavyweights was on the cards, the White House last week warned it would pursue tariffs on $50 billion worth of Chinese imports, as well as impose restrictions on Chinese investments in the United States and tighter export controls.
BEIJING
REUTERS June 3