---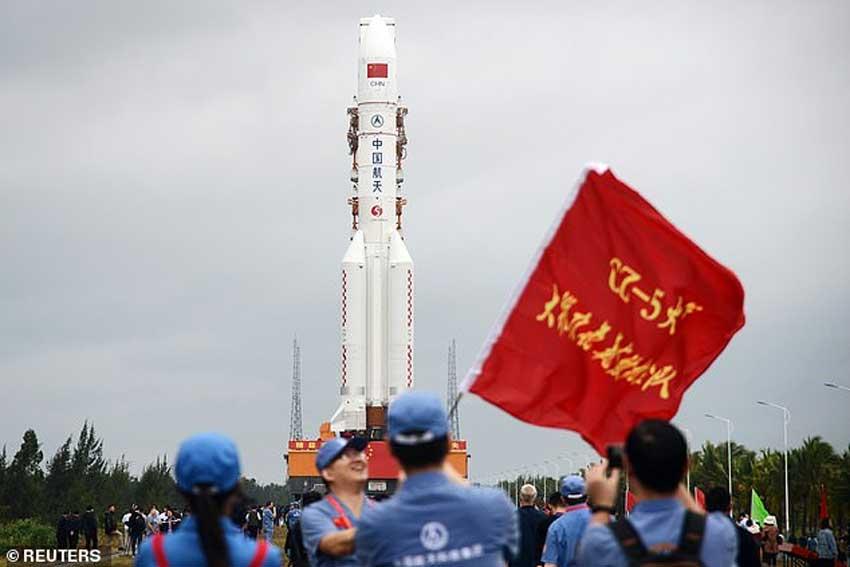 DAILY MAIL, 02ND JUNE, 2020 - China's first mission to Mars is set to launch in July or August as the country sprints to become a major space power in the global race, the programme director has revealed.

The Tianwen-1 spacecraft will be carried by a Long March-5 rocket this summer and is expected to reach the red planet in February, Bao Weimin, head of the space programme, told state broadcaster CCTV Monday.

Animation footage released by CCTV illustrates the spaceship releasing a ground rover to explore the Martian surface after landing.

The mission will use the Long March-5 Y4 carrier rocket, which the China Aerospace Science and Technology Corporation (CASC) has described as the country's most powerful rocket.

In December, China conducted a successful test flight of an early version of the Long March-5 rocket. China became the third country to put a man in space with its own rocket in 2003 after the former Soviet Union and the United States.

The nation has since been racing to catch up with Russia and the United States to affirm its status as a world superpower.