---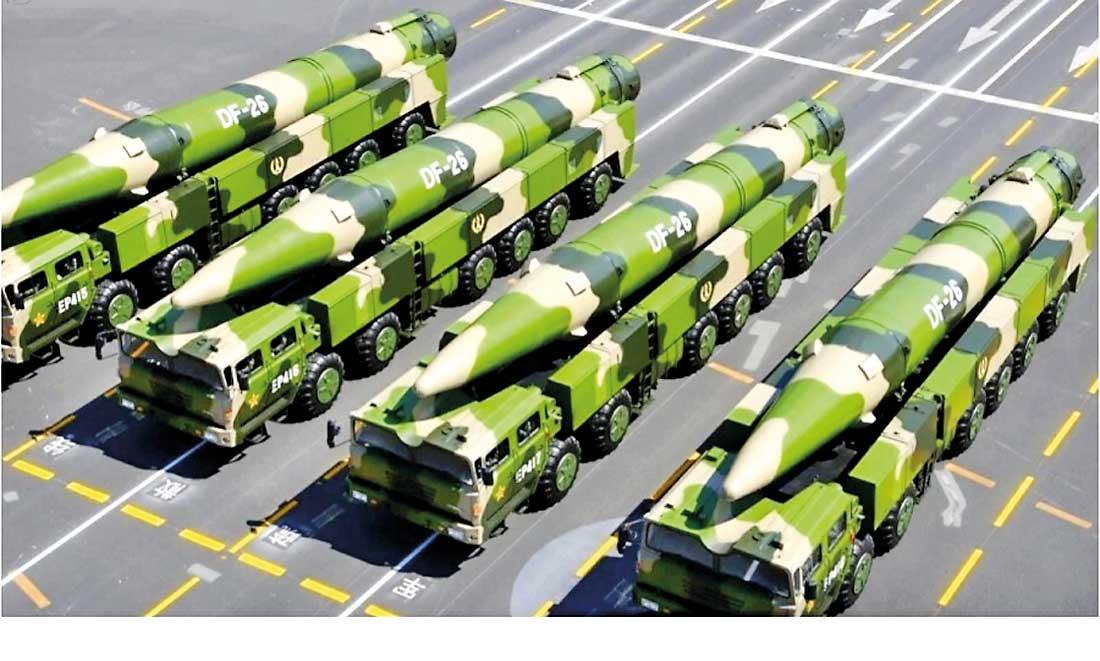 When China flexed its military muscle in the South China Sea on Wednesday, it put the PLA's most advanced land-based anti-ship ballistic missile to the test: the "aircraft-carrier killer".The DF-26B was fired into the northern area of the disputed waterway from Qinghai province in China's northwest, a source close to the military said, in a move seen as a warning to the United States.

They said a DF-21D anti-ship ballistic missile was also launched from Zhejiang province in the east.

However, a US defence official said the Chinese military had launched four medium-range ballistic missiles in the region on Wednesday, though they had yet to identify them, according to Reuters.The missiles were fired a day after China said a US U-2 spy plane had entered a no-fly zone without permission during a Chinese live-fire naval drill in the Bohai Sea off its north coast, and amid escalating tensions between Beijing and Washington in the region.

It is not known whether the missiles hit any targets, but a US Air Force missile-tracking spy plane was dispatched to the area to apparently to monitor and collect intelligence on the warheads.

China was not a signatory to the Intermediate-Range Nuclear Forces (INF) Treaty agreed by the US and Soviet Union, but its DF-26 and DF-21D are types of weapons banned under the pact.
China, (South China Morning Post) 28
August 2020