---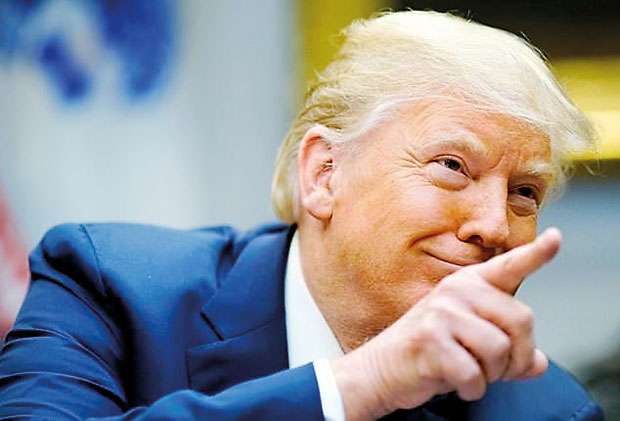 China attacked Donald Trump claiming the US is 'first in the world when it comes to twisting the truth' after the president accused Beijing of failing to rein in North Korea.

Trump doubled down on his suggestion that China was not helping to rein in its Cold War-era ally - a charge he first levelled when he cancelled a trip to North Korea by Secretary of State Mike Pompeo that was due to take place this week.

'A lot of people, like me, feel that the US is first in the world when it comes to twisting the truth, and irresponsible and absurd logic,' Chinese foreign ministry spokeswoman Hua Chunying told a regular press briefing.

'This logic is not easily understood by all,' Hua said.

Trump's refusal to direct criticism at North Korean leader Kim Jong-Un and instead blame other parties for a lack of progress comes despite reports the US received a belligerent letter from Pyongyang, which prompted Pompeo to cancel a planned trip to North Korea last weekend.

'We hope the US can play a positive and constructive role in settling the issue just like the Chinese. To solve the problem, it should look at itself instead of shifting blame,' Hua added.

'Part of the North Korea problem is caused by the trade disputes with China,' Trump said.

Trump said he was not considering resuming joint military exercises on the Korean Peninsula that Pyongyang considers 'provocative.'