---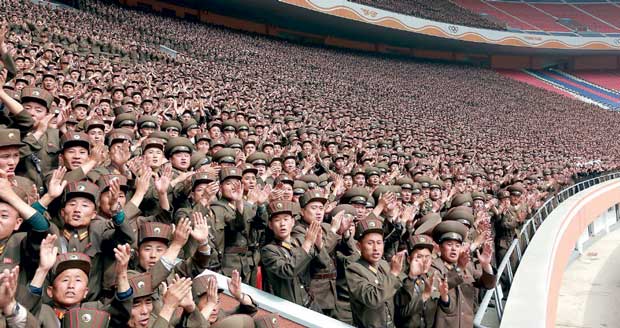 China's foreign ministry opposed North Korea's ballistic missile test and called on all sides to avoid escalating tensions ahead of an emergency United Nations Security Council meeting.

"We will take a constructive and responsible part in the relevant discussion," China foreign ministry spokesman Geng Shuang told reporters in Beijing on Monday. "Every party should exercise restraint and jointly safeguard the regional peace and stability."

Earlier in the day, Japan urged China to take action against North Korea after the missile test, the first provocation from Kim Jong Un's regime since U.S. President Donald Trump took office. The emergency UN meeting will take place Monday night in New York, Japan's Chief Cabinet Secretary Yoshihide Suga told reporters in Tokyo.

Prior to taking office, Trump vowed to stop North Korea from acquiring the capability to strike the U.S. with a ballistic missile carrying a nuclear weapon.

In a joint briefing with Japanese Prime Minister Shinzo Abe in Florida after the latest test, Trump said the U.S. stands by Japan "100 percent." North Korea's ability to put a miniaturized nuclear weapon on a missile has risen after the test on Sunday, Japan's Suga said.

-BEIJING (Bloomberg), February 13, 2017,