---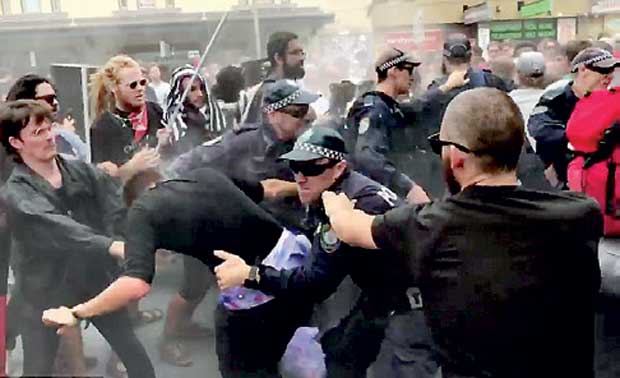 Daily Mail/26 January 2017- A fight has erupted between police and thousands protesting 'Australia Day' after a man allegedly tried to set fire to a flag.

Protesters draped in Aboriginal flags marched through Ultimo in Sydney on Australia Day, labelling the arrival of the First Fleet in 1788 as a 'day of killing'.

Footage shows an officer grabbing a protester around the waist and pushing him to the ground as another leaps at his face with smoke surrounding them.

Other protesters were brandishing poles and some were seen trying to swat away smoke with items of clothing.