---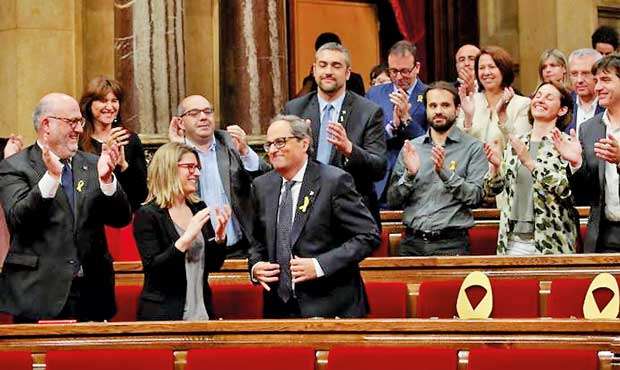 REUTERS, 14th MAY, 2018- The Catalan parliament voted in a hard-line separatist as leader on Monday, heralding an end to seven months of direct rule from Madrid but also more political uncertainty in a region that retains a mandate to seek a split from Spain.

The election of Quim Torra as regional leader will allow the wealthy region to run its own affairs for the first time since October, when Madrid imposed direct rule after sacking the previous administration after it declared independence.

It should also lead to Spanish Prime Minister Mariano Rajoy securing the backing he needs from regional parties to implement much-delayed central government budget plans. But it is unlikely to ease tensions between Madrid and Barcelona.

The deeply-divided Catalan parliament voted 66 in favor, 65 against and 4 abstentions for the election of Torra, a former lawyer and publisher with little political experience.