---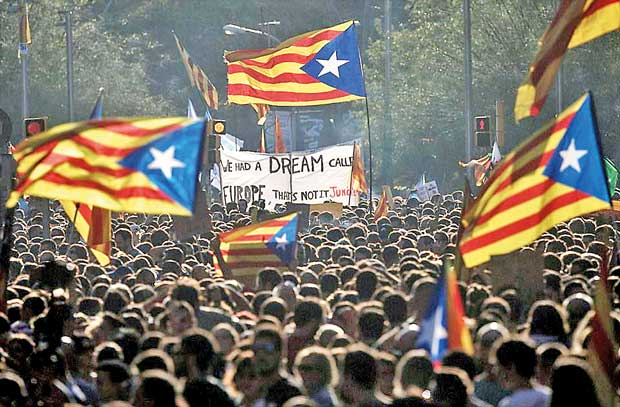 SPAIN, (Daily Mail), 5 October 2017 -
The Catalan leader has slammed an 'out of touch' King of Spain for 'ignoring millions' who voted for independence as tensions escalated on the streets of Barcelona.

Last night, pro-Spain protestors took to the streets of Barcelona, with the nation on the verge of being torn apart, with politicians in Catalonia suggesting that independence could be secured by Monday.
Belgium's Philippe Lamberts, the head of the Green grouping in the European Parliament said the crisis 'threatened the spirit of European integration, even more than Brexit'.

Experts say tensions between Catalonia and Spain is at its highest since the end of the Franco regime in the 1970s, with clashes continuing in the days after the referendum on Sunday.

After meetings in the regional parliament on Wednesday, pro-independence lawmakers called a full session next Monday to debate the final results of the vote.

Mireia Boya of the radical leftwing separatist CUP said it would be 'a plenary to proclaim the republic' of independent Catalonia.