---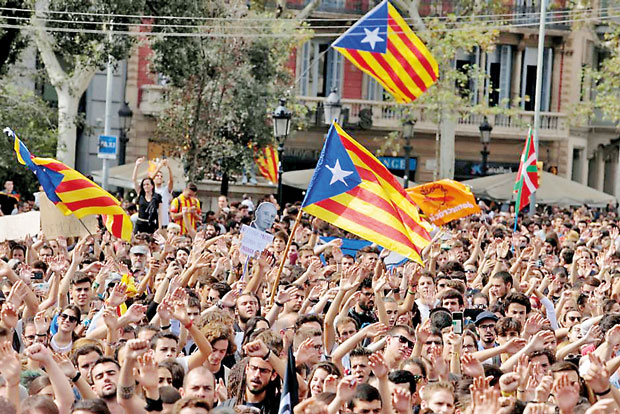 REUTERS, 2 October, 2017- The leader of Catalonia called for international mediation on Monday to resolve a stand-off with Madrid, the day after hundreds were injured as police tried to forcibly disrupt a referendum on independence that had been ruled illegal.

"It is not a domestic matter," Carles Puigdemont told a news conference on Monday. "It's obvious that we need mediation."

Sunday's events in the autonomous region dramatically raised the temperature in a festering split between Madrid and Barcelona and made it harder for the two sides to sit down to try to find a political compromise.

Images of riot police using rubber bullets and batons in a show of force to stop the vote shocked Spain and drew international condemnation. Authorities said almost 900 people had been injured.