---
US, (Daily Mail), 11 May 2018 - A Canadian Cabinet minister said he was left 'speechless' after he was told to take off his turban at a security check at a Detroit airport.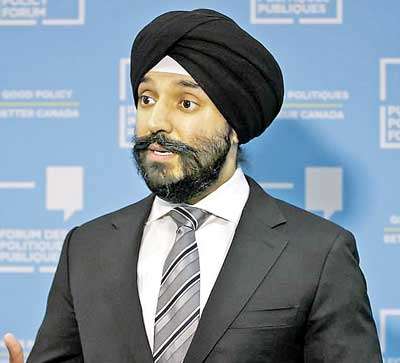 Navdeep Bains, Minister of Innovation, Science and Economic Development, said that while on his way back to Canada in April 2017, he was asked to remove his turban at Detroit Metro Airport after he had already passed through regular security checks.

He said that he was asked to do additional security checks because he as wearing a turban, calling the experience 'uncomfortable'. Bains said it's the first time he's been asked to take his turban off while travelling in the US.