---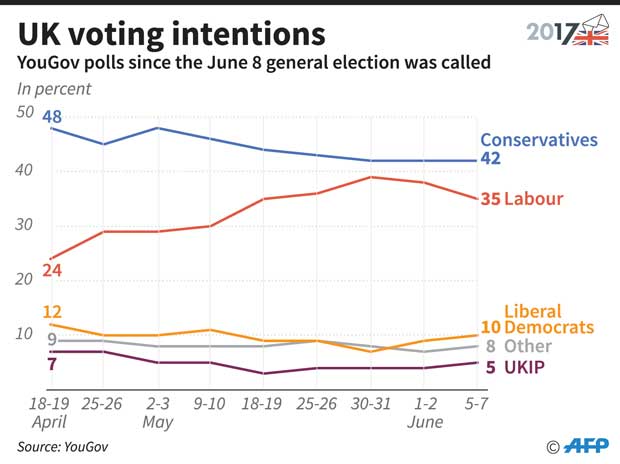 Britain went to the polls on Thursday for a snap election called by Prime Minister Theresa May ahead of Brexit after a campaign shadowed by terrorism.

May called the vote in April, when opinion poll ratings for her and her centre-right Conservative Party were sky high, presenting herself as the strong leader to take Britain into Brexit talks.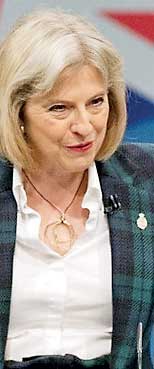 But Islamist attacks in London and Manchester have put her under pressure over her six years as interior minister, while campaign missteps have dented her reputation as a safe pair
of hands.

Meanwhile opposition Labour leader Jeremy Corbyn, an anti-war campaigner deemed unelectable by a majority of his own lawmakers, has run an energetic campaign, promising change and an end to austerity. While May has been touring target seats around the country, delivering slogan-heavy speeches to small groups of hand-picked activists, Corbyn has drawn large crowds to open-air rallies.
Corbyn, a 68-year-old leftwinger who has never held ministerial office and defied the odds to win the Labour leadership two years ago, urged supporters in Glasgow to think big.

"Wouldn't it be great if on Friday we woke up to... a Labour government that will be a government for all of our communities across the whole of the country," he said. Speaking to reporters on her plane during a final burst of campaigning on Wednesday, May insisted she had no regrets about calling the vote three years early.
LONDON AFP June 8, 2017