---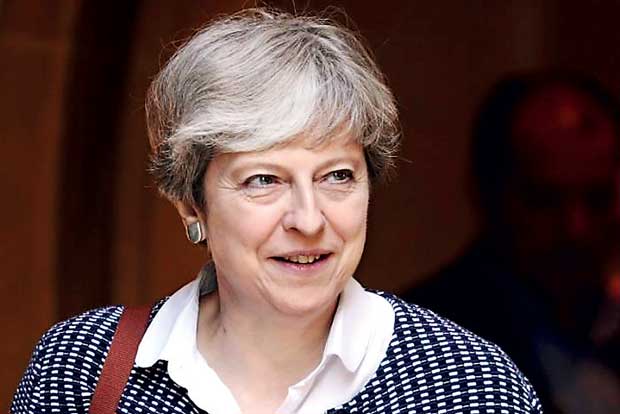 With her strategy unclear and her position insecure, Prime Minister Theresa May plunges this week into tortuous divorce talks with the European Union that will shape Britain's prosperity and global influence for generations to come.

At one of the most important junctures for Europe and the West since the 1991 fall of the Soviet Union, May's government is reeling from a crisis of her own making - the loss of her parliamentary majority in a June 8 snap election she did not need to call.

Such is the collapse of May's authority that her entire Brexit strategy is being picked apart in public by her ministers, her lawmakers and her allies on the eve of formal negotiations which begin in Brussels on Monday at 0900 GMT.

Despite signals from both France and Germany last week that Britain would still be welcome to stay if it changed its mind, Brexit minister David Davis insisted on Sunday there would be no turning back.
"As I head to Brussels to open official talks to leave the EU, there should be no doubt — we are leaving the European Union," said Davis, who will launch the talks with chief EU negotiator Michel Barnier.

"Now, the hard work begins. We must secure a deal that works for all parts of the United Kingdom, and enables us to become a truly global Britain."

Britain has less than two years to negotiate the terms of the divorce and the outlines of the future relationship before it is due to leave in late March 2019. Both sides need an agreement to keep trade flowing between the world's biggest trading bloc and the fifth largest global economy.

But the other 27 members of the EU combined have about five times the economic might of Britain. They also have a strong incentive to deny the UK a deal so attractive it might encourage others to follow the British example.

With May still hammering out the details of a post-election deal to stay in power with the support of a small Northern Irish party, there are fears of a disorderly exit that would weaken the West, imperil Britain's $2.5 trillion economy and undermine London's position as the only financial center to rival New York.
REUTERS, 18th
JUNE, 2017