---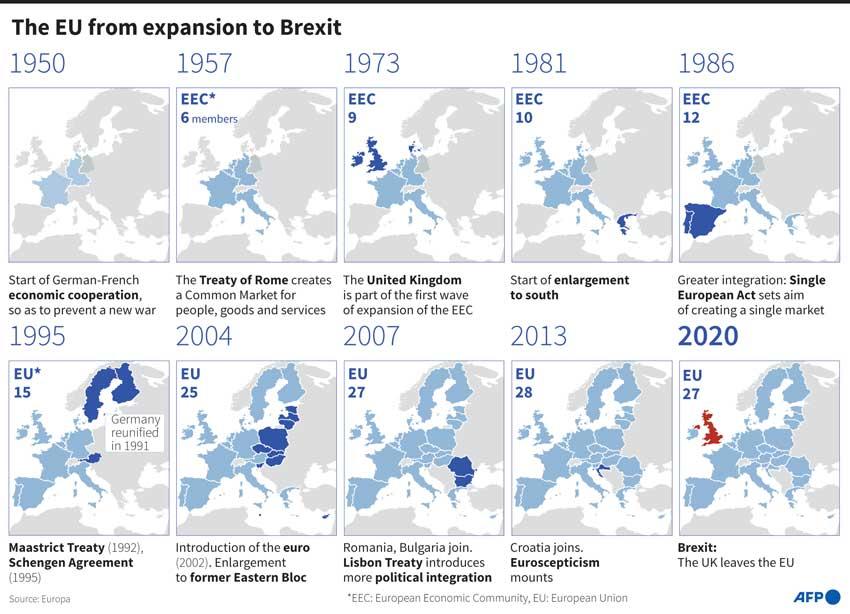 Britain has left the European Union's internal market and customs union, finalizing the Brexit divorce.

Britain officially left the bloc on January 31 2020 but has been in a transitional phase for the past 11 months meaning that little changed in practice. A last-minute trade deal was struck by the EU and Britain on Christmas Eve, which is to be provisionally applied.

It has been written into law on the British side, but must still be ratified by the European Parliament in early 2021. It is worth some 660 billion pounds (900 billion dollars) and foresees zero tariffs and quotas, meaning businesses on both sides avoid the most serious economic disruption. At 2300 GMT on Thursday, the moment Britain left the single market and customs union, the London landmark and clock tower bell, called Big Ben, chimed. "11 pm on December 31 marks a new beginning in our country's history and a new relationship with the EU as their biggest ally," British Prime Minister Boris Johnson said on Wednesday.

His comments came shortly after parliament signed off on a freshly agreed deal on future relations. The incredibly tight timeline means the trade pact cannot be fully ratified by the EU side and must be applied provisionally. In a final flourish of drama on Thursday, London and Madrid struck a separate deal allowing Gibraltar to retain free movement with Spain.

While the post-Brexit trade deal eliminates tariffs and quotas, there will be fundamental changes.

Freedom of movement will end, though short-term travel stays visa-free.
Brussels/London (dpa), 1 Jan, 2021 –