---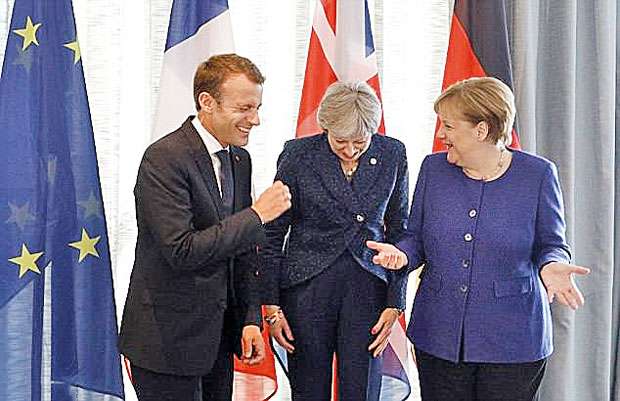 UK, (Daily Mail;), 17 May 2018 - Theresa May was forced to deny caving into the EU today as Brexiteers voiced fury over ministers agreeing that Britain could stay tied to the customs union
beyond 2020.

Mrs May dismissed claims of an abject surrender after it emerged her 'war Cabinet' has signed off on an extension as part of a 'backstop' that would avoid a hard Irish border if no other solutions are found.Mrs May wants to table the proposals before a key EU summit next month, in an effort to kick-start progress towards a trade deal.

Irish PM Leo Varakdar - who is holding talks with Mrs May at a summit in Sofia later - upped the pressure this morning by warning that negotiations could collapse altogether unless there is movement on the border issue. Mrs May has repeatedly pledged that the UK will leave the customs union in 2020.