---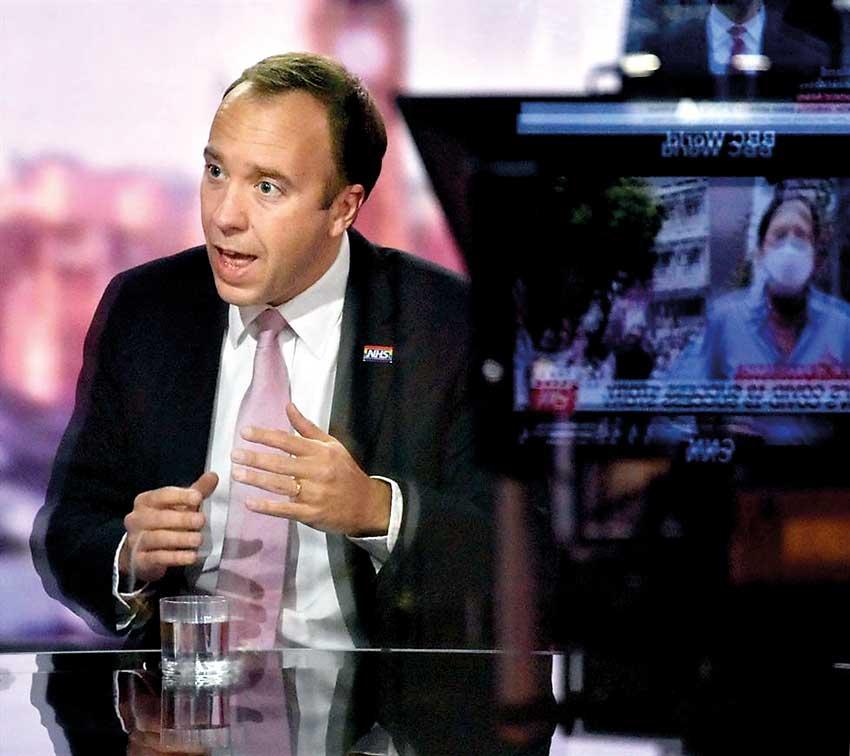 DPA, 20TH SEPTEMBER, 2020- Britain faces a "tipping point" in a second wave of coronavirus infections, forcing the government to take tougher lockdown measures unless people obey social distancing rules, Health Secretary Matt Hancock warned on Sunday.

The country faces a "tipping point" after a surge of coronavirus infections this month, Hancock told the BBC.

"If everybody follows the rules then we can avoid further national lockdown," he said.

"It is absolutely critical at this moment that everybody stops, takes a step back, and realizes we've all got a part to play."

Prime Minister Boris Johnson earlier Sunday announced plans to fine people in England who repeatedly breach social distancing rules up to 10,000 pounds (13,000 dollars) from September 28.

"We need to do all we can to control the spread of this virus, to prevent the most vulnerable people from becoming infected, and to protect the NHS [National Health Service] and save lives," Johnson said.

Johnson is reportedly considering reintroducing a ban on people from different households meeting and restrictions on pub opening hours, possibly during a two-week school holiday next month. Hancock told Sky News that officials would meet on Sunday to consider new measures in London, amid speculation that the capital could join smaller cities where local lockdowns are already in force. Britain reported more than 4,400 new coronavirus infections on Saturday, bringing its total since March to 390,000.

Its official death toll linked to Covid-19 is nearly 42,000, Europe's highest total.