---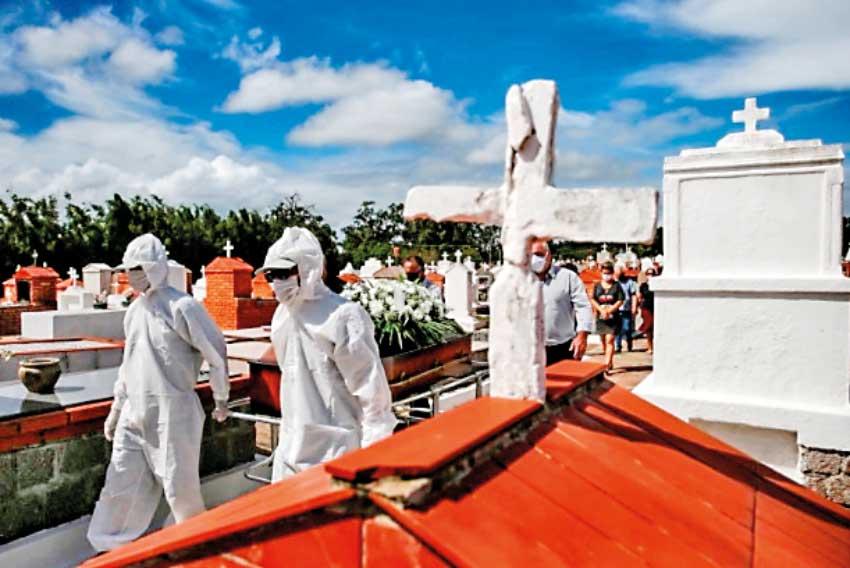 Brazil registered more than 4,000 Covid-19 deaths in 24 hours for the first time Tuesday, the health ministry said, as the country reeled from a surge of infections that has made it the current epicenter of the pandemic.The coronavirus claimed 4,195 lives in the deadliest day of the pandemic yet for the hard-hit country, whose total reported death toll is now nearly 337,000, second only to the
United States.

Brazil's health system is buckling under the strain of the latest virus wave, which has forced doctors into agonising decisions over which patients to give life-saving care and led cemeteries to hold nighttime burials to deal with the crush of coffins.

"We're in a dreadful situation, and we're not seeing effective measures by either state or federal governments" to respond, said epidemiologist Ethel Maciel of Espirito Santo Federal University.

"At the rate we're vaccinating -- 10 percent of the population (with a first dose) so far -- the only way to slow the extremely fast spread of the virus is an effective lockdown for at least 20 days," she told AFP. The health crisis appears to be turning into a political one for President Jair Bolsonaro, who long flouted expert advice on containing the pandemic and now faces mounting pressure -- including from allies in Congress and the business sector -- to bring the situation
under control.

Now on his fourth health minister of the pandemic, the far-right president overhauled much of his government last week, replacing his foreign, justice and defense ministers and naming new army, navy and air force commanders.
- AFP.com,
7 April, 2021