---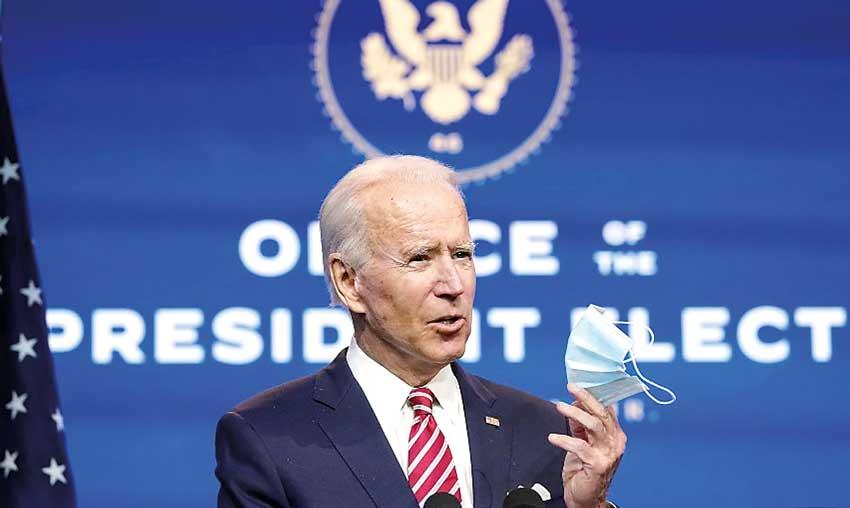 A little-known agency that keeps the U.S. federal bureaucracy running is the biggest impediment to new efforts to fight the coronavirus outbreak, Democratic President-elect Joe Biden said
on Wednesday.

"There's a whole lot of things that we just don't have available to us," Biden said, including real-time data on personal protective equipment and the distribution plan for
COVID-19 vaccines.

Emily Murphy, administrator of the General Services Administration, must "ascertain" the winner of the Nov. 3 presidential election between Biden and Republican President Donald Trump. That is a condition of releasing funds and resources to the winner, but she has so far not done so.

Despite a clear margin of victory for Biden, Trump has refused to concede, and his legal challenges
are fizzling.

Murphy has sole authority to release salaries, office space, official email addresses and intelligence briefings to an incoming administration, which formally takes over with Biden's inauguration on Jan. 20.

"Unless it's made available soon, we're going to be behind by weeks or months," in his administration's coronavirus effort, Biden told emergency responders, nurses and other frontline workers at an online event in Washington. "So, I just want to tell you that that's the only slowdown right now that we have." A third wave of coronavirus infection has gripped the United States, and the country's death toll crossed 250,000 people
on Wednesday.
WASHINGTON REUTERS Nov 18