---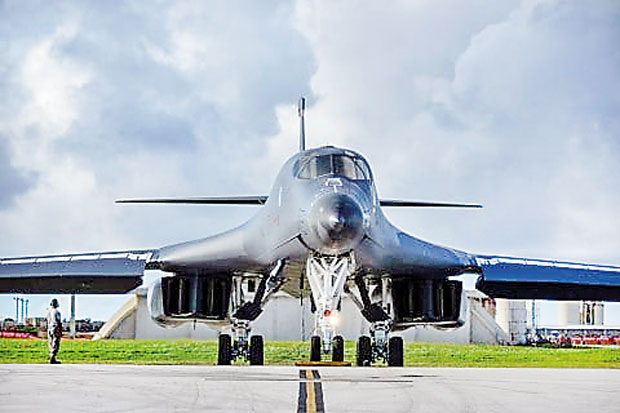 A B-1B Lancer bomber prepares to take off from Andersen Air Force base, Guam, on Aug. 7. (Richard P. Ebensberger/AFP/Getty Images)
By Simon Denyer and Amanda Erickson August 11 at 7:25 PM
BEIJING- China won't come to North Korea's aid if it launches missiles threatening U.S. soil and there is retaliation, a state-owned newspaper warned Friday — but it would intervene if Washington strikes first.

The Global Times newspaper is not an official mouthpiece of the Communist Party, but in this case its editorial probably does reflect government policy, experts said.

The stern Chinese warning came as government leaders and politicians around the world urged calm after a series of threats and counterthreats by the U.S. and North Korean governments. The brinkmanship has spread jitters and weighed on global financial markets, which were down Friday for a fourth consecutive day.

German Chancellor Angela Merkel on Friday called the escalating rhetoric "the wrong answer." She pledged her country's support for "any nonmilitary solutions," telling reporters in Berlin, "I don't see a military solution to this conflict."

Russia's foreign minister, Sergei Lavrov, said there had been an "overwhelming amount" of "belligerent rhetoric" from Washington and Pyongyang. "The side that is stronger and cleverer" will take the first step to defuse tensions, he said.