---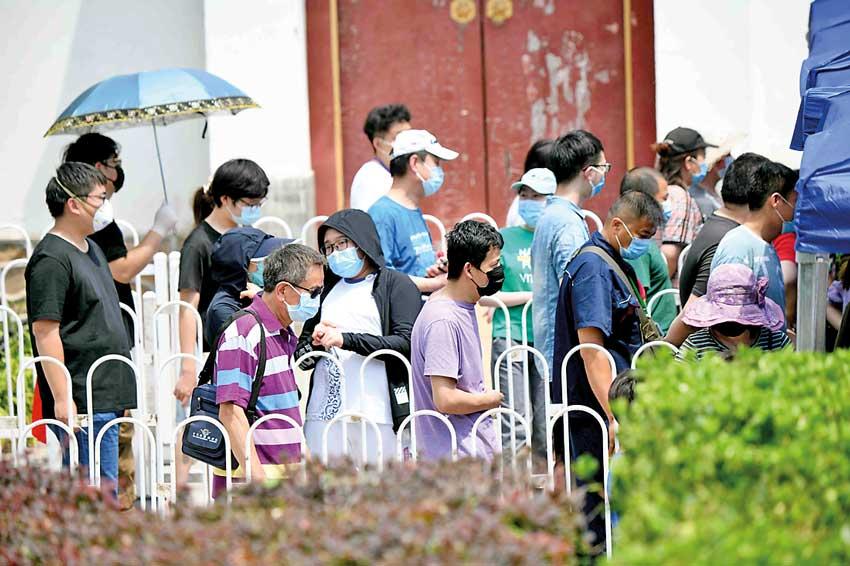 BEIJING AFP June16, 2020 - The coronavirus situation in China's capital is "extremely severe", a city official warned Tuesday, as 27 new infections were reported from Beijing where a new cluster has sparked a huge trace-and-test programme.

The COVID-19 resurgence -- believed to have started at the sprawling Xinfadi wholesale food market in the capital -- has sparked alarm as China had largely brought its outbreak under control through mass testing and lockdowns imposed earlier in the year.

The new cases took the number of confirmed infections in Beijing over the past five days to 106, as authorities locked down almost 30 communities in the city and tested tens of thousands of people.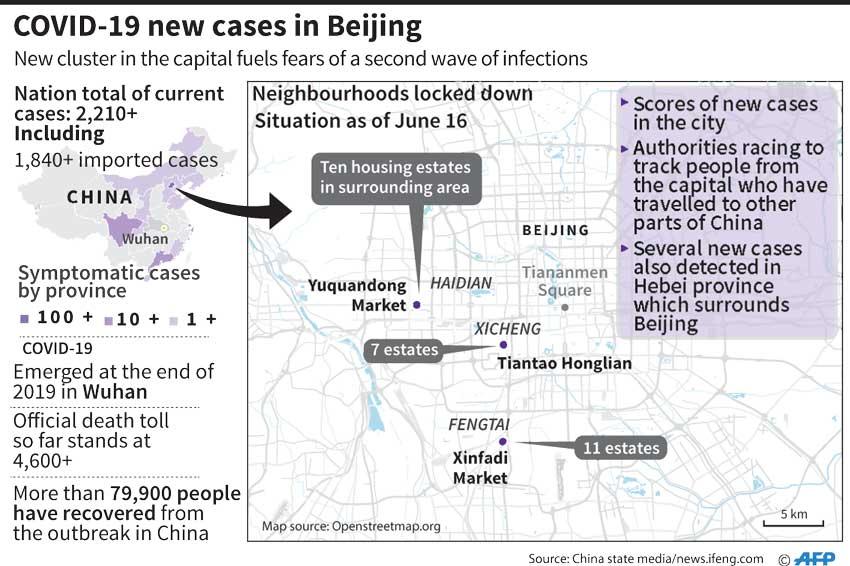 "The epidemic situation in the capital is extremely severe," Beijing city spokesman Xu Hejian warned at a press conference.

The World Health Organization had already expressed concern about the cluster, pointing to Beijing's size and connectivity.

Officials in the capital have said they will test stall owners and managers at all of the city's food markets, restaurants and government canteens. Beijing's coronavirus testing capacity has been expanded to 90,000 a day, according to China's official news agency Xinhua. On Tuesday, the capital's transport commission banned taxi- and ride-hailing services from driving out of the city, Xinhua reported, in another move to try and contain the new outbreak.

All indoor sports and entertainment venues in Beijing were ordered to shut on Monday, and some other cities across China warned they would quarantine those arriving from the capital.
The National Health Commission also reported four new domestic infections in Hebei province, which surrounds Beijing, and a case reported in southwestern Sichuan province was linked to the Beijing cluster.

Authorities were also racing to track people from Beijing who had travelled to other parts of China, and those who visited the capital have been encouraged to get tested.