---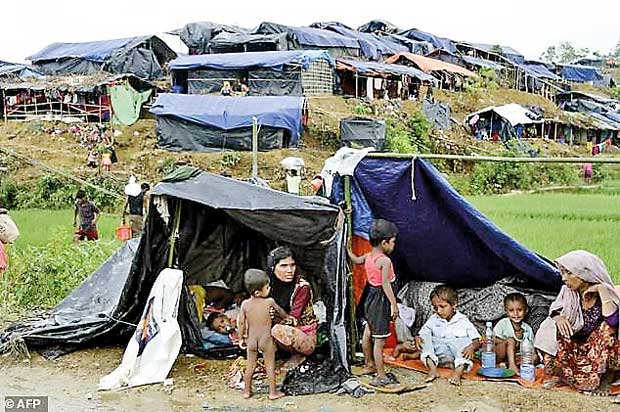 DAILY MAIL, 19 September, 2017
Bangladesh has launched a birth control drive in its overcrowded Rohingya refugee camps, an official said Tuesday, fearing a population boom would worsen the humanitarian crisis unfolding along its border.

Family planning teams have been deployed to offer advice and distribute condoms and other contraceptives throughout its ill-equipped camps, which have been overwhelmed by the arrival of 420,000 Rohingya refugees since August 25.

Authorities have already identified 70,000 new or expectant mothers among the latest influx from Myanmar, and fear without intervention the population pressures could worsen in coming months as the crisis drags on.

"They have six, seven, eight, nine, 10 children," said Pintu Kanti Bhattacharjee, head of the government's family planning department in Cox's Bazar district where the camps are located.
Bangladesh is building a large new camp to accommodate hundreds of thousands of these new arrivals fleeing violence across the border, but space is stretched very thin.