---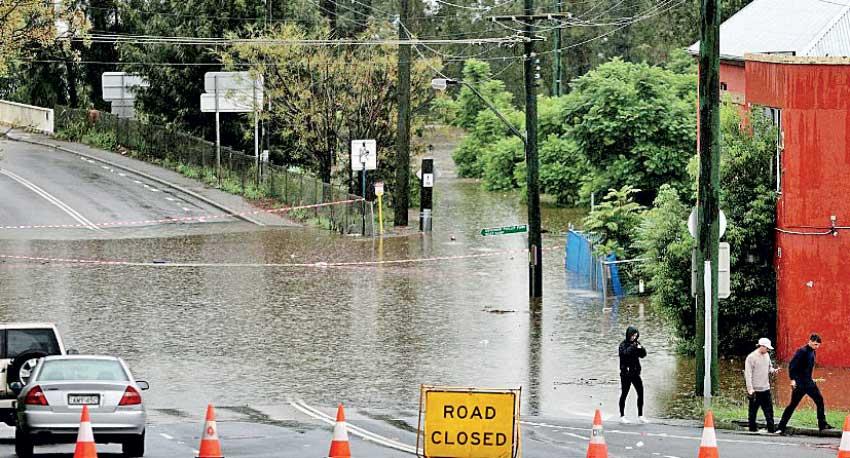 Australia was set on Monday to evacuate thousands more people from suburbs in Sydney's west, battered by the worst flooding in 60 years, with torrential rains expected to continue for another day or two.

Reuters images showed submerged intersections, marooned livestock and cars up to their windshields in water, out of which poked the tops of street signs, as three days of rain swelled rivers in the most populous state of New South Wales (NSW).

"This is an ongoing situation that is evolving and is extremely dangerous," Prime Minister Scott Morrison told parliament.

Two major insurers said most of the more than 3,300 claims they received concerned damage to property, with more expected. Suncorp and IAG said it was too early to estimate the final number of claims or costs.

Australia's coal exports were disrupted, as the deluge shut rail lines into the port of Newcastle, the world's largest coal export port, and forced some mines to cut output.

The rain submerging large swathes of the state contrasts with weather conditions a year ago, when authorities were battling drought and catastrophic bushfires.

"I don't know any time in state history where we have had these extreme weather conditions in such quick succession in the middle of a pandemic," NSW Premier Gladys Berejiklian told reporters.

Large parts of the east coast will get more heavy rain from Monday, brought by a combination of a tropical low over the northern part of Western Australia and a coastal trough off New South Wales, said Jane Golding, a weather official.
PITT TOWN (Reuters),
22 March, 2021