---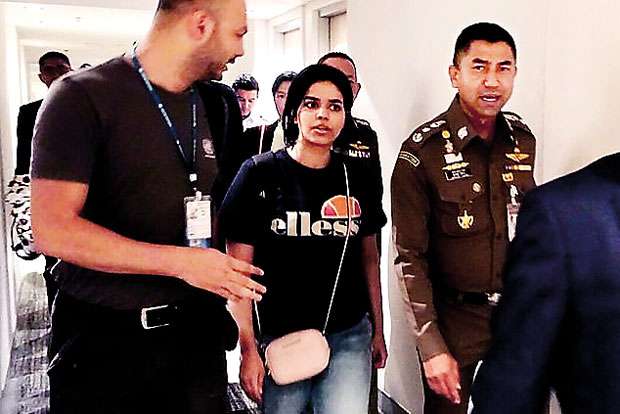 Australia, (Dailt Mail), 10 January 2019 - Australia looks set to offer asylum to a Saudi teenager who fled to Thailand after the foreign minister travelled to Bangkok to discuss her case.

Rahaf Mohammed al-Qunun flew to the Thai capital last week saying she feared her family would kill her after she renounced Islam and 'rebelled' against her father.

Australian Foreign Minister Marise Payne was in Bangkok today after Canberra said it would consider giving asylum to the 18-year-old. Payne said this morning that there was no timeframe for the assessment of the case.

Her visit came as four women staged a bizarre topless protest in Sydney in support of the teenager.

The so-called Secret Sisterhood posted on social media a video of their protest in Sydney's Martin Place in which they stood topless with signs reading 'let her in'.

The group also set up a fundraising page for the teenager which had raised more than $3,000 by this morning.