---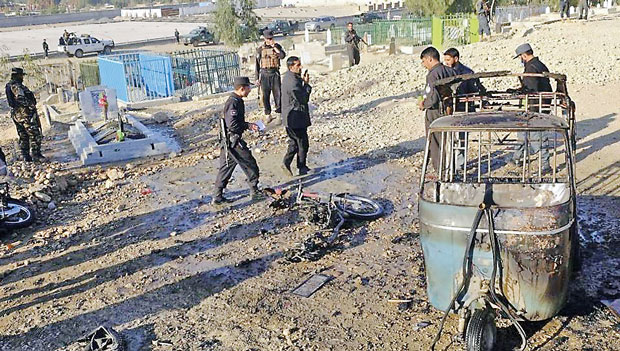 HINDUSTAN TIMES, 05th JANUARY, 2018 - A suicide attack hit the Afghan capital on Thursday, causing casualties among security personnel who had been carrying out an operation against illegal drugs and alcohol deals, witnesses and police officials said.

As security forces arrived at the scene, a Reuters reporter saw four police vehicles carrying dead or wounded security personnel leaving the scene in an area of the city not far from the US Embassy and other foreign missions.

A security official at the scene confirmed the explosion had been caused by a suicide attack and Kabul police spokesman Basir Mujahid said at least five police had been killed and 10 wounded but he said the number may change.