---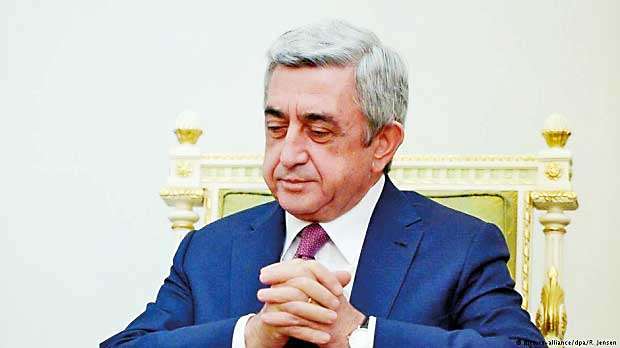 REUTERS, 23rd APRIL, 2018- Armenian Prime Minister Serzh Sarksyan said he was resigning on Monday to help maintain civic peace following almost two weeks of mass street protests that have plunged the impoverished ex-Soviet republic into political crisis.

Sarksyan, a close ally of Russian President Vladimir Putin, had served as Armenia's president for a decade until this month and had faced accusations of clinging to power when parliament elected him as prime minister last week.

Under a revised constitution, the prime minister now holds most power in the tiny southern Caucasus nation, while the presidency has become largely ceremonial.

Pressure on the 63-year-old to quit had increased sharply on Monday when unarmed soldiers in the capital Yerevan joined the anti-government protests which first began on April 13.

Though peaceful, the tumult has threatened to destabilize Armenia, a key Russian ally in a volatile region riven by its decades-long low-level conflict with Azerbaijan. Moscow, which has two military bases in Armenia, was closely watching events.

"I got it wrong," Sarksyan said in a statement issued by his office.

"In the current situation there are several solutions, but I won't choose any of them. It's not my style. I am quitting the country's leadership and the post of prime minister of Armenia."