---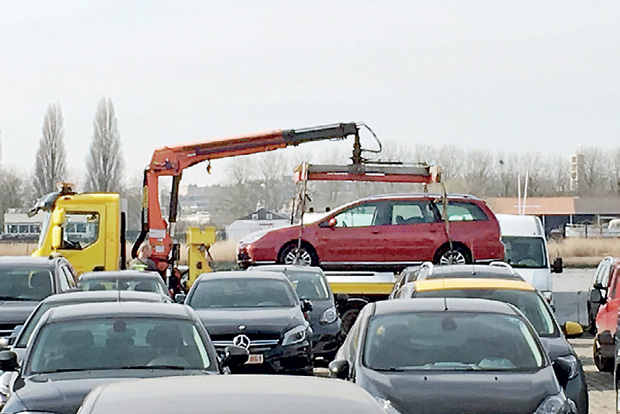 ANTWERP AFP March23, 2017 - Belgian security forces arrested a French national Thursday after he tried to drive into a crowd of shoppers at high speed in the port city of Antwerp, officials said.
Authorities found a rifle and bladed weapons in the car after the 39-year-old man tried to flee and was detained in the northern city, prosecutors said.

The prosecutor's office said he was driving at "very high speed" and that "at different times pedestrians were placed in danger." "Different arms were found in the boot, bladed weapons, a pump-action rifle and a container of as yet unidentified liquid," the prosecutor said in a statement.

The incident was the third in a week in the European Union after attacks at Orly airport in Paris and London, and came a day after the first anniversary of the Brussels suicide bombings that killed 32 people.

"A man in camouflage was taken away." Images on social media showed investigators searching a burgundy-coloured vehicle near the bank of the Scheldt river.

Meir is the main shopping street in Antwerp's historic centre and is mostly pedestrianised. It is one of the country's biggest shopping areas. The Antwerp incident will put Europe further on edge after the attack on the British parliament killed three people plus the attacker