---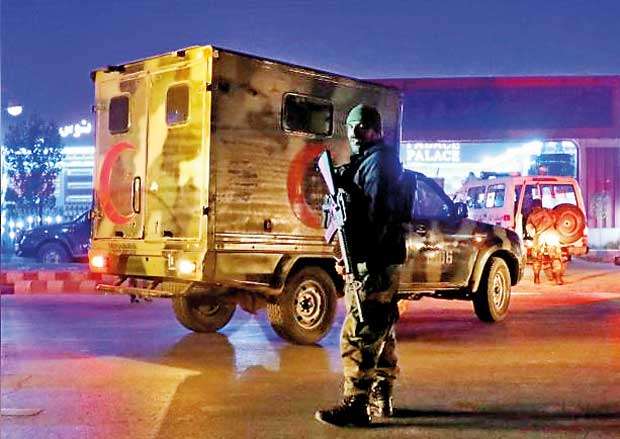 KABUL (Reuters), NOVEMBER 21, 2018 -Afghan authorities were struggling on Wednesday to identify the group behind a suicide bomb attack that killed at least 55 people attending a gathering of religious scholars in Kabul after the Taliban denied any responsibility.

The victims included religious delegates from various parts of the country, invited by the Afghan Ulema Council to celebrate the birth anniversary of Prophet Mohammad on Tuesday.

Without knowing who was behind the attack, it was unclear whether the aim was simply to undermine President Ashraf Ghani's government, or whether it was part of a strategy to keep the pressure on his government and its Western allies while they pursued talks with the Taliban, to end the 17-year long war.

"As of now we don't know which militant outfit could be behind the attack. Investigations are at a preliminary stage," said a senior security official who was at the blast site on Wednesday morning to collect forensic evidence.

The council, the country's largest religious organization, brought together scholars from the Sunni sect, but it was uncertain whether the attack could have had a sectarian dimension.

Though Sunni themselves, Taliban and Islamic State fighters have targeted religious scholars aligned with the Afghan government in the past.
Last week, Taliban leaders met U.S. special envoy Zalmay Khalilzad at their political headquarters in Qatar in an effort to pave the way for peace talks. The three-day meeting was the second in the past month.