---
Editor's Pick (c) 2017, The Washington Post · Chris Richards · ENTERTAINMENT, MUSIC, TV · Feb 13, 2017 - 9:09 PM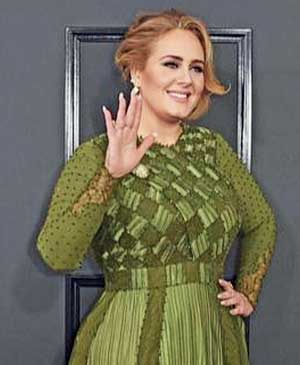 Each year on Grammy night, the Recording Academy plunges itself a few leagues deeper into a dim trench of irrelevance, making it difficult to get too worked-up over its chronic fumbles.

But this year was different. When industry voters chose Adele's conventional bestseller, "25," over Beyoncé's provocative "Lemonade" for album of the year at Sunday's 59th Grammy Awards, the ritual nonsense had finally curdled into something unacceptable.

Here's why. For the past five years, black artistes have been making era-defining pop music, some of which has been nominated for the heaviest Grammy in the land, album of the year. Then, when "music's biggest night" eventually rolls around, each and every one of these artistes loses to a white act doing less-challenging, less-timely, less-imaginative work.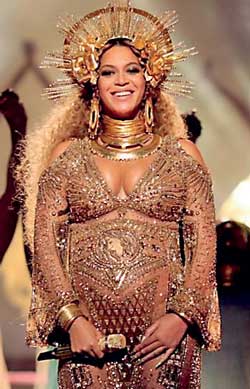 Check the tapes. Frank Ocean lost to Mumford and Sons in 2013. Kendrick Lamar lost to Daft Punk in 2014. Beyoncé lost to Beck in 2015. Lamar lost again in 2016, this time to Taylor Swift. And on Sunday, at her creative peak, Beyoncé lost to Adele. Go back even further, and you'll see that white artistes have won the album of the year for nine consecutive years.

Somehow, lots of listeners are fine with shrugging this off. Some balk at taking a nice Sunday evening television show and "making it about race." (Counterpoint: It would be irresponsible not to.) Others are eager to point out that the Grammys have always failed to sufficiently recognize black innovation, from James Brown, to Parliament-Funkadelic, to today. (To that crowd: True, but don't sleep - the neglect is actually getting worse.)

Either way, the Recording Academy seems to have a death wish, and it's rooted in the Grammys' continued disinterest in rap music, the dominant pop idiom of our times. Contemporary rap feels exceptionally vast, but this year the Grammy electorate focused its attention on Chance the Rapper, who won the golden gramophone for best new artiste after cheerfully, and successfully, lobbying the industry to consider streaming-only releases for Grammy eligibility. Chance had a triumphant Sunday night, no question. But were his new supporters responding to his music or to his charm blitz?

And what are Academy members really voting for when they cast those ballots, anyway? Recognizable names? Creative visions? Booming sales? If the answer is "all of the above," it's hard to see how they passed on "Lemonade." This wasn't just a superstar's sharpest, riskiest, most politically-charged work; it was also the third-highest-selling album of 2016.