---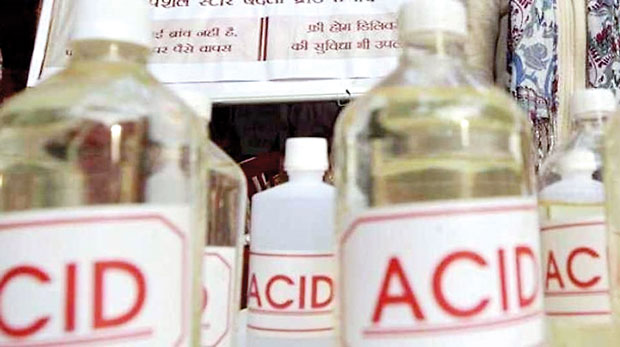 Begusarai, (Hindustan Times), 18 Feb 2018 - A mob in Begusarai assaulted a man and injected acid in his eyes, for allegedly eloping with his employer's wife leaving him blind. One person has been arrested police said on Saturday.

The assault late on Friday night left the man critically injured.

Doctors at a hospital in Begusarai said the 30-year-old man was blinded as a result of the assault.
The victim said he used to work as a tractor driver at Barauni village and started an affair with his employer's wife.

On February 6, he and his paramour fled from the house following which her husband lodged a complaint with the police charging him with kidnapping his wife, the DSP said.

However, she came to Teghra on February 16 and recorded a statement in a local court that asked her husband, to take her to his house.

The victim driver said her brother-in-law called him on Friday evening claiming she wanted to live with him and he should come to the police station to take her back.

However around a km away from the police station he was accosted by a mob who attacked him and injected acid into his eyes.

A passer-by admitted him to a hospital at Begusarai.