---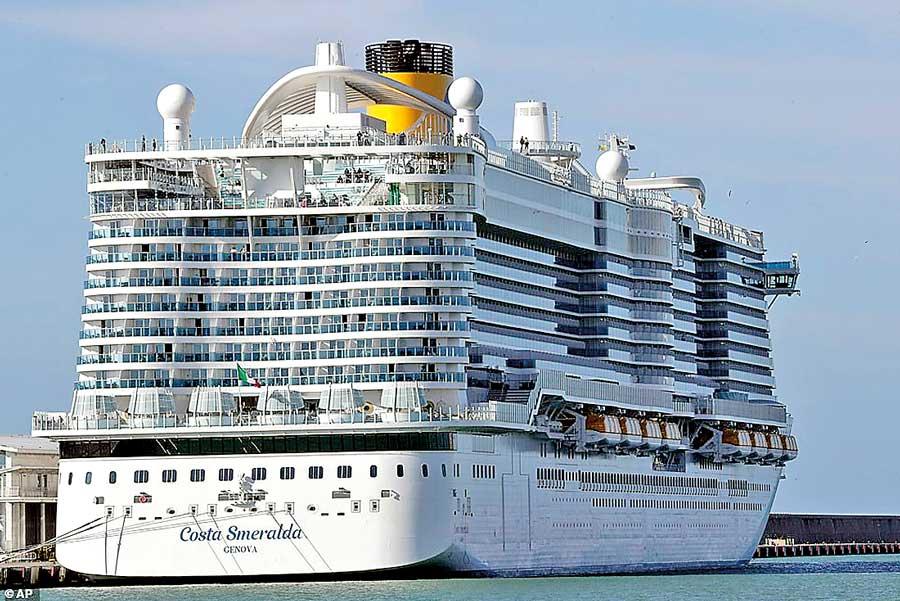 A woman from Macau alerted medics on the ship to symptoms including fever and respiratory problems on Wednesday night (DM)
An Italian cruise ship with 7,000 people on board is being held off the coast after a Chinese woman fell ill with a suspected case of coronavirus.

The Costa Smeralda vessel is currently being held in port at Civitavecchia, 35 miles north of Rome, after a 54-year-old woman from Macau came down with a fever.

She and her husband, who is not thought to have symptoms, were immediately placed in solitary confinement and have been tested for the virus.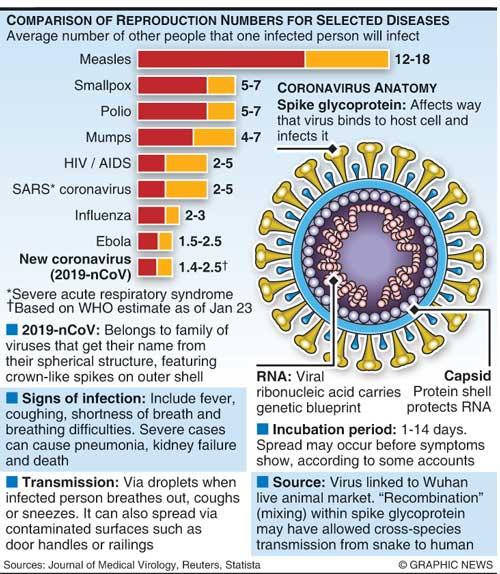 The woman, who has not been identified, contacted medics on board on Wednesday night to say she had a temperature and was suffering respiratory problems, Corriere della Sera reports.

Test results are due this afternoon, with other passengers barred from leaving the ship until they come back. Costa Crociere, the company which owns the ship, has confirmed that it is in lockdown.

We're a bit worried of course. No-one is getting on or off the ship apart from the doctors. This holiday risks ending in a nightmare'.

Chinese officials have now confirmed almost 8,200 cases, while more than 100 have been recorded outside of nation.

Deaths have also risen to 170, with 38 patients dying in one day - the biggest 24-hour jump since the outbreak began last month.

Meanwhile, Russia has closed its border with China in a desperate bid to prevent the spread of the deadly coronavirus that has so far killed 170 people.

The drastic measure was announced on Thursday after every corner of China was confirmed to have cases of the highly contagious disease. Prime Minister Mikhail Mishustin said it was necessary because the country 'had to do everything it could to protect its people'. He said it would come into effect immediately.
Italy, (Daily Mail), Italy,
30 Jan 2020
---
Chinese doctors attacked
China, (Daily Mail), 30 January 2020 - Two Chinese doctors working day and night to save coronavirus sufferers have been savagely beaten in a hospital by a man after his father-in-law, 68, died of the deadly disease, it has been alleged.

The culprit was reported to hit the pair of medics and even ripped open their hazmat suits and face masks, which were critical in preventing them from catching the virus at work.
Police have arrested the suspect and launched an investigation.

The assault took place yesterday afternoon at Wuhan's No. 4 Hospital, according to Chinese news outlet Beijing Youth Daily.

Beijing has sent more than 6,000 doctors from around the country to Wuhan and ordered at least five coronavirus hospitals to be built in a bid to stop
the epidemic.