---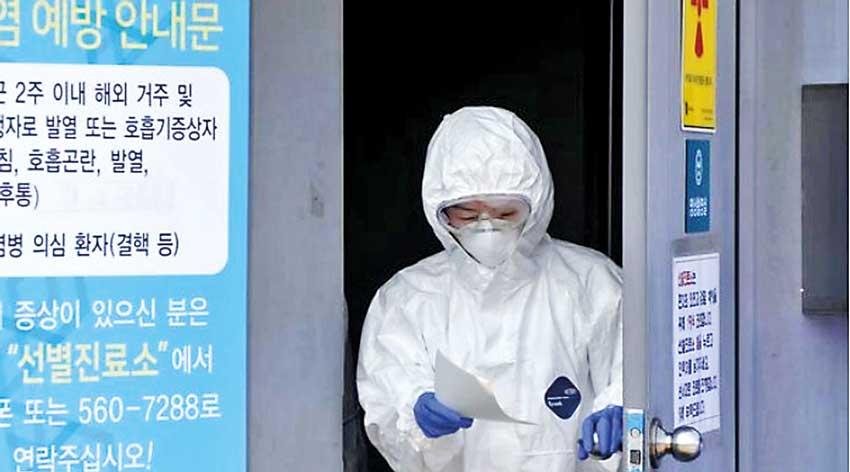 South Korea on Friday reported 52 new cases of Covid-19, a 50 per cent spike in the number of infections, the Korea Center for Disease Control and Prevention (KCDC) said.

The number of coronavirus-affected patients almost trebled in just three days to 156, with most in the city of Daegu and the surrounding North Gyeongsang Province including 41 of the new cases, the KCDC reported.

Prime Minister Chung Sye Kyun promised "strong and swift" measures to prevent the virus from spreading further, including designating the cities of Daegu and Cheongdo - also in North Gyeongsang Province - as "special care zones," according to news agency Yonhap.

"The government has so far focused on curbing infections coming from outside the country. From now on, the government will further prioritize preventing the virus from spreading locally," Yonhap cited Chung as saying at a government meeting.

Daegu's 2.5 million residents on Thursday were advised to stay at home by Mayor Kwon Young Jin in order to slow the spread of the coronavirus.

The Seoul city government said it would ban rallies and close down church services of the Shincheonji Christian sect as part of measures to curb the Covid-19 spread, Yonhap reported.

South Korea also saw its first death from the coronavirus on Thursday, bringing the total confirmed deaths outside mainland China to 11 across seven countries and territories.
Seoul (dpa), 21 Feb, 2020