---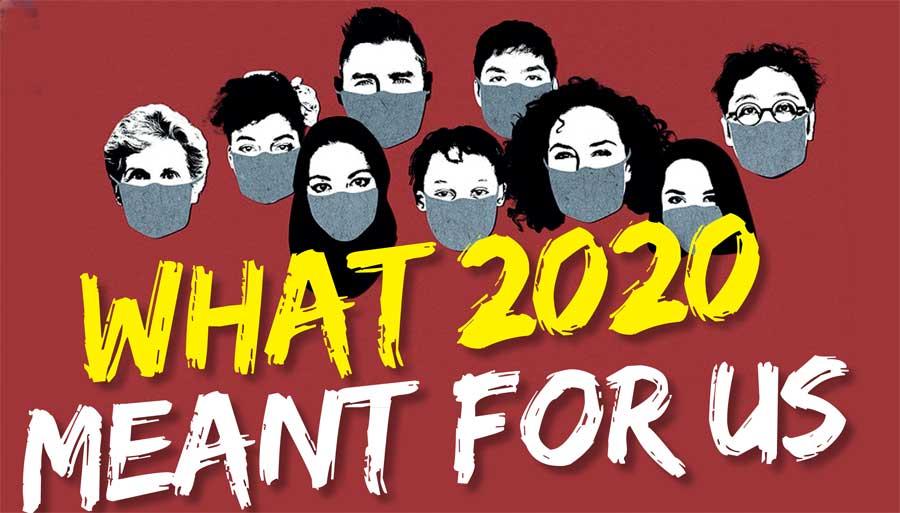 The year 2020 has been a year like no other. The COVID-19 pandemic ensured that 2020 would go down in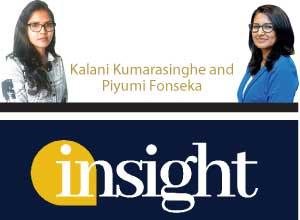 history as the year which took more than 1.7 million lives, caused thousands of job losses and widespread restrictions of movement, especially air travel. This meant that economies contracted like never before and work from home became the new norm. But what did this mean for us as individuals and human beings? We asked our readers.
"I dealt with death anxiety"
To pursue my career dreams, I migrated to Melbourne, Australia few years ago. Not having seen my loved ones for a long time, I lived in hope and I was waiting patiently to visit them. My dreams shattered as I had to start the year 2020 with probably the worst news anyone could ever want to hear; the death of two of my best childhood friends. Amid of all the other challenges that I had to face during the pandemic, grieving the loss of loved ones and not having anyone around to share my pain revealed an emptiness within. As a person who used to be self-critical, I initially started blaming myself for not being able to visit my loved ones and dealt with death anxiety. I have never felt the heaviness of regret before.
But, now when I look back during the longest year, I've learned that the only thing I really can control is how I respond to circumstances which are not under my control, how to be at peace with myself while accepting change.
I've learned to be more grateful for everything that I have, appreciate every little effort, cherishing every person in my life while creating a sense of belonging and most importantly to love unconditionally. I learned those are the only deeds I will reminisce during my last breath.
Accounting Intern
Ashika Fernando, 24 years
"Best thing about 2020 is my relationship"
As an undergraduate of Computer Science, I managed to carry out my studies and do the internship remotely from home. However, the best thing that happened to me this year is about my relationship. That is mainly because a whole lot of time wasted on the roads, was spared when staying at home. Since our busy lifestyles got a bit neutralized, she and I got a significantly good amount of time to be with each other.
I am a lucky guy because she lives just one bus stop away. So, when the critical situations in the country cooled down, I was able to frequently visit her. Also, we got more time to chat. It immensely helped us to get a deeper understanding of each other. We got the time to show love and care, to express honest thoughts, to have a great intimacy, to learn from each other and basically to share every moment. As time was spent well, the chemistry between me and her got an amazing boost.
It is wonderful realizing that when people get 'time', their lives get fulfilled as never were before. Time - is the solution to everything. So, looking at the bright side of 2020, I have received the most precious things in the universe - Time, and Love.
Undergraduate at University of Moratuwa
Dushen Perera, 23 years
"I was privileged"
In the entrance hall of the Indian Parliament, there is an old Sanskrit verse which reads "Vasudaiva Kutumbakam" (means the "world is a family". Yes, we are supposed to be one big family; not separated by the thick borders of nationalism, religious identities, linguistic differences, caste, creed, sex or occupation. But, we prefer to stay divided. We want constant fights with our brothers. We want to attack our neighbours.
And, then came a virus, an unseen enemy, a disaster. The world had no option but to be one big family, to be in solidarity and fraternity in order to fight this "global pandemic". I left my home for studies in 2009 and started my professional life in 2013. The entire decade, I was away from my home and never got a chance to stay "long" at home.
But, I should acknowledge that I was privileged enough to have a comfortable professional and personal life this year because 2020 had been cruel to many others. It destroyed the livelihood of families; killed many small businesses; pushed many to the brink of suicide; and had stolen many lives.
2020 made me return to the home (I should confess that it had been more like the prodigal son returning home and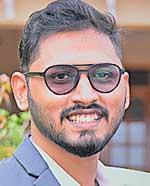 realising how beautiful it was to be at home) or, it made me realise that "family is all (courtesy Breaking Bad). Since the world is still in the clutches of the COVID-19 virus, it would be insensitive to call 2020 a great year, but a year of learning.
Sub Editor,
THE WEEK, India
Nirmal Jovial, 29 years
"Going back home was difficult"
The year 2020 began on a wonderful note, but the happiness soon fizzled out. Put on 'work from home mode', I felt lost and struggled. I have been a city girl throughout my life, and the lockdowns meant I had to head to my ancestral home, to a quaint little village. Going back home for an extended period from the life as I knew it was difficult, settling in the new surroundings and working was tough.
I resisted the change initially but later, I stopped struggling and started adapting to my new environment, a place called home. The simple pleasures of home, of being with loved ones, of learning to cook with my grandmother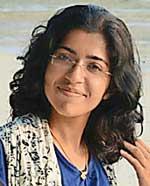 anchored me down even while work schedules became hectic.
In hindsight, the pandemic, however difficult it was, instilled in me one virtue, patience. It also made me realise how fragile life is and to value each moment, but most importantly to find happiness in the little things.
Content Writer, Tata Consultancy Services
Jeena Jayaraman, 32 years
"Had to seek counselling and medical help"
"Why is it always me? What will happen next? Will I lose my job? Will I be able to survive a zombie apocalypse?" At the beginning of the 2020 these were the things I asked myself repeatedly, some things had nothing to do with COVID-19, a long line of self-sabotage questions. I did not know back then that the trajectory of my life depends on the questions I ask myself.
As a matter of fact, one of these questions did make a huge difference in my life. I lost my part time job, my only income source back then. I suffered from anxiety and depression afterwards and had to seek counselling and medical help. I simply lost the grip I had over my life. There are some points in life where you can no longer see the future, where you have no faith and feeling hopeless about life.
At that point people react differently. I had my moment, but fortunately I asked the right question. "Is there anything I can do differently to come out of this situation?". Then I did what all the good researchers do, I "Googled" it. Then only I realized there are thousands of people who became successful because of COVID-19, by looking at it as an opportunity rather than a threat. From that point onwards I shifted my focus from 'how many cases per day' to 'how can I shape my future for the better'. I started working on my personal growth. What can I say, it did pay off!
Now I am sharper than ever and my mental and physical health is in a better stage than ever before. If I tell you my relationships were ugly that would be an understatement. But now things are going in the right direction. Along the way I could influence some great souls and now I am working on some amazing projects with them which will have a positive impact on many industries in Sri Lanka and rest of the world. Life is like a first-person shooter game; you cannot go to the next level without upgrading yourself.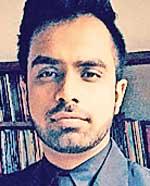 Finally, it does not matter how great of a player you are, it will always be better to have a team behind you. Same thing goes in life, surround yourself with some good, positive people, learn from one another and help others to win their games in life. 2021 will be a much better year for all of us.
Student Entrepreneur
Isuru Akalanka, 26 years
"Would people step out again?"
2020 is a year which taught us many things. As humans we have achieved many things. But the pandemic caused us to question ourselves, in various levels, if these achievements were important. From Donald Trump to all powerful leaders and heroes, were forced into the confines of their homes, spending their days within four walls.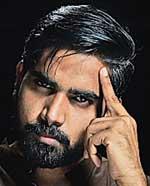 COVID-19 forced us to change. We were forced to get accustomed to solitude, forced to change our jobs and the way we work. We had to choose between dreams and meals. That is a great pressure to our minds. But I feel that all that has normalized now.
Being alone and being distant are okay now. It's not as frustrating as it used to be.
Social Media Personality
Shenal Gunasekara, 28 years
"Thankful for internet"
Perhaps the pandemic caused the most significant disruption to the whole education system. This affected us immensely as students were not very comfortable to learn from home as they couldn't directly communicate with the teacher. It is time consuming as yet so many find it to be difficult to proceed along with. However the good side of it is that the government has introduced necessary measures and provided access to the system in all areas which were behind in technology.
While in isolation, many developed mental issues such as anxiety, simple mental stress, mood and psychotic disorders and depression. It was not possibly curable as personally all of us were facing this issue and it was not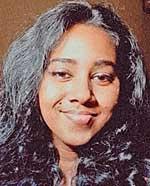 quite possible for us. Staying in one place for more than a couple of months has been one major reason for all those mental conditions to come up.
Well, we will surely have to thank the internet as it somehow kept us connected with our loved ones.
Student
Chrishalle Augustin, 20 years
"Lockdowns, isolated areas, indefinite curfews"
Lockdowns, isolated areas, indefinite curfews... We had never heard or experienced them in our lives until 2020, a year that changed our lifestyles as never before. Our generation experienced an insurgency in 1971, an almost three-decade-long deadly terrorism, communal riots in 1983, a second insurgency in late eighties, a tsunami and deadly suicide attacks on Easter Sunday last year, events that cost Sri Lanka dearly not only in human lives but also economically but none of those events changed our way of life the way it happened this year.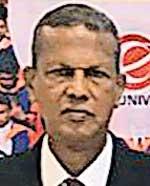 Foreign invasions, wars, insurgencies, terrorism, natural disasters and many other obstacles have come and gone but none could disturb our long established way of life. A virus did. Of course the family was together at home 24/7 for long durations also as never before. No sports and virtual world was the norm.
Retired Army Officer
Vikum Siriwardane, 62 years
"Hard to adjust to th new normal"
In the beginning of this year, I had a lot of things planned. But unfortunately COVID-19 halted most of my plans. I felt lost. I had started my Masters programme in Information Security. I had chosen my research topic as "Misuse of internet at the school computer lab".
As a result of COVID-19, the Sri Lankan government had decided to close all schools from the beginning of my research period to the end of it. Therefore, it was really hard to gather all information by contacting school lab assistants, teachers and principals. But, I tried my best and managed somehow to complete my research. Last November I participated in my virtual graduation at Asia e University and got my Masters degree.
When it comes to my business career, I actually lost some good projects due to the pandemic. Also as a result of the pandemic situation in Sri Lanka, I started to conduct all my classes as online classes. I don't think it was as successful as doing classes physically. But, I guess we all have to adjust to the new normal.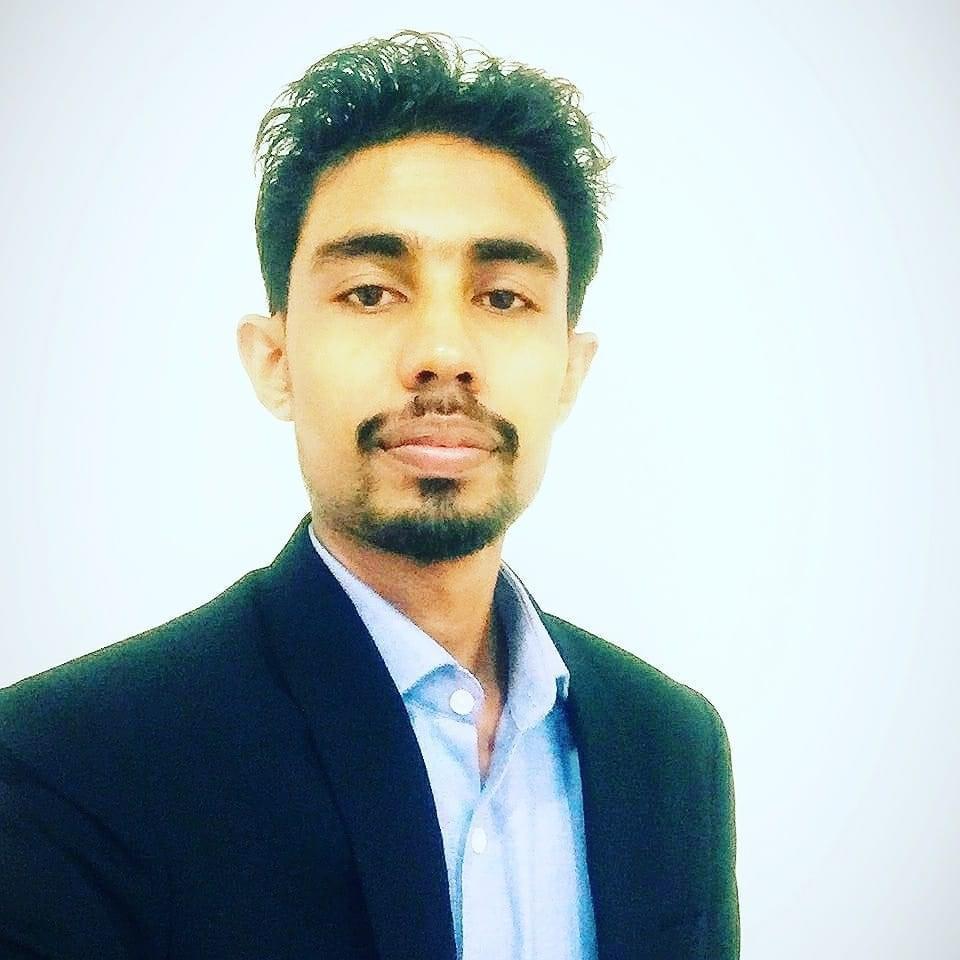 Finally, I have to say that the best lesson I learned from 2020 was that no matter how much money you have, money is useless if there is no way to spend it. I wish the year 2021 be better than year 2020.
Lahiru Kahawatta, 26 years
Founder of New Release Biz Holdings
"I focused on my health"
This year was a disaster due to the pandemic. But as an individual, I've started to focus on many things and managed to accomplish some of my goals which I was planning to complete within this year. While I was working from home I invested my time to complete my postgraduate studies with flying colors, started online courses on Google, with Harvard, the University of Maryland, and the University of California, Berkeley.
One of the best things about this year was how I got rid of procrastinating about starting to work out, to stay fit and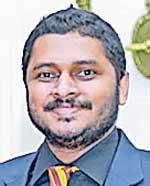 healthy. Thanks to this pandemic homestay period I've met Ruchira who is a personal trainer, who conducts online courses. With his inspiration and guidance, I focused on my health and managed to hit the gym after postponing that decision for more than three years.
Marketer
Chathuranga Abeywardena, 30 years
"I couldn't cope with kids school work"
We became aware of how irrelevant the way we were engaged in our profession was with the modern times. From how we were working before, we had to have our office open for work to reach us!
But the moment lockdown happened we figured that we needed to evolve and partnered up with a company to provide legal work online. Becoming aware and starting to manage our personal finances was one of the best things that happened because of Covid-19.
I have three kids and at first I couldn't't cope with their school work. With that I started shouting and screaming at them and a couple of times hitting them too. These incidents made me feel so horrible, but then I let go of it and started doing our own work and and not bothering about whether we were completing it all.
Since March my husband and I took care of the kids and slowly started getting the kids more involved in looking after themselves. Like how to clean themselves/choosing clothes/ dressing up/ making their own food etc. as well as getting them involved in household chores.
Iris - Lawyer and Mom to 3 kids
36 years