---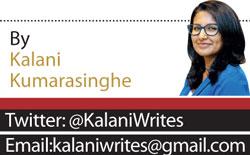 Over the last few months, Sri Lanka has been plagued with continuous reports of child abuse. Horrendous accounts of abuse, rape and murder have emerged following the period in which Sri Lanka grappled with a growing pandemic.

In April, the United Nations Children's Fund (UNICEF) and the National Child Protection Agency (NCPA) issued a statement citing grave concerns over the dramatic rise in the proportion of child cruelty cases reported to the 1929 child helpline since the start of Sri Lanka's COVID-19 curfew. In just three weeks between March 16 and April 7 this year, the proportion of child cruelty cases as a total all reported child protection complaints, rose from 10 per cent to 40 per cent, they said.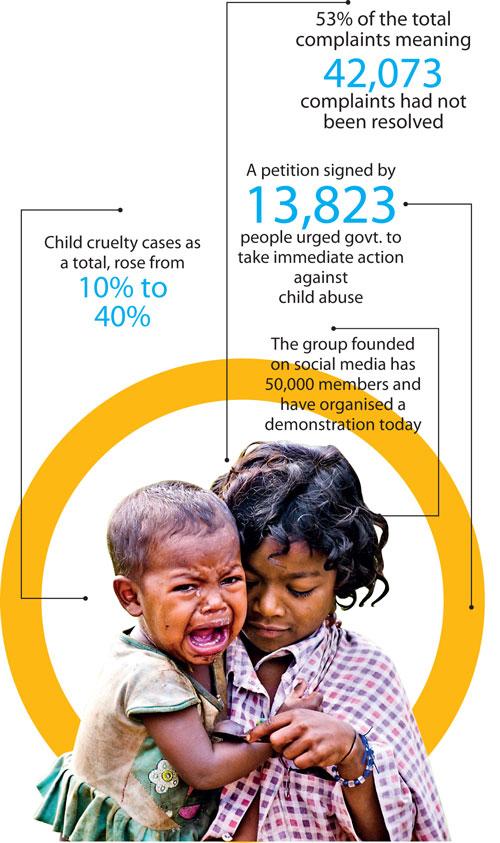 The Daily Mirror has continued to report on the many horrific cases of child abuse that taint Sri Lanka. With demands for justice growing, little has been actually achieved the fight against this disease. Despite the light shed on grievous inaction on part of the authorities appointed to safeguard children as well as corrupt action of law- enforcement officers, abuse of children continue to grow. As Sri Lanka celebrates yet another Children's Day, activists are now demanding action, and not commemoration, nor celebration.

President of the International Women's and Children's Rights Council and chairperson of the Governing Council for Public Representation- Ms. Ruvini Wells believes that the best way to celebrate Children's Day on October 1 is to establish an effective system to deal with the backlog of child abuse complaints lodged at the National Child Protection Authority and all the Women & Children's Bureaus nationwide. "I am neither pro nor against the government. All what I am interested in, is to protect children's rights and to ensure their safety & well-being. Please let us not bring politics into this," Ms. Ruvini stressed.

The Daily Mirror published a damning account of a recent Audit Report by the Auditor General's Department. The report which found that some 53 per cent of the total complaints lodged with the NCPA-- meaning 42,073 complaints-- had not been resolved. The failure to uphold the 'National Child Protection Policy' of the NCPA's key mandates was heavily criticised in the report. Meanwhile, Colombo, Gampaha, Galle and Kurunegala were identified as areas where children are posed with the highest risk of abuse.

Ms.Ruvini Wells rightly believes that children's rights in Sri Lanka is in a state of crisis. As such, Ruvini has tasked herself to offer the President and the government an opportunity to clear the backlog of complaints with the assistance of volunteers.

"Though the government has a good vision, you cannot do it all alone. To celebrate Children's Day, together with my team, we are willing to come forward voluntarily to assist the NCPA and the Women's & Children's Bureaus clear the backlog of the complaints. We do not need an official position or any payment whatsoever. We are only asking to avail an opportunity," she said.

Ms.Ruvini insists that this offer is not just a casual courtesy. "If there is a shortage of human resources, our team is ready to volunteer to assist to conduct the investigations effectively. I am personally willing to take this responsibility. If the government is not willing to accept this offer, it is only fair that they attend to the clearing of the backlog immediately," she said.

Over 13,000 Sri Lankans urge action against abuse
Jayan Vithanage of the "Lamain Wenuwen Api" of a civil society collective, says that awareness remains key in fighting child abuse. The group founded on social media is 50,000 members strong and have organised a demonstration opposite the Presidential Secretariat today, (October 1) to commemorate Children's Day.

"We met several representatives of the government over the past few weeks. We even met with State Minister Piyal Nishantha De Silva. Following the meetings it was decided that we take the initiative to launch a programme of our own," he said.

The group aims to initiate a research and awareness programme in October, starting from the Gampaha District. "We have already organised a few similar programmes and we are interested in discussing pertinent issues with parents, especially in hearing out their concerns," Jayan added. "Therefore we have come up with a set of proposals that we intend to present to the Presidential Secretariat. We hope that an action plan based on our proposals will be implemented by the government."

The proposals forwarded by the civil society group include a petition signed by 13,823 people urging the government to take immediate action against child abuse in Sri Lanka. The four key areas highlighted by the group include the need to expedite cases of child abuse in courts, specifically highlighting the need to investigate and resolve child abuses cases within a maximum period of six months. The group which has gathered contributions of experts as well as feedback from the public in drafting these proposals also highlight the need to establish more branches of the National Child Protection Authority, across the island. "If the government goes forward with an action plan, we have volunteers including doctors, lawyers and counsellors who are most willing to offer their services free of charge. But the government must give us the opportunity, by taking the initiative in this regard, he said.

Jayan said that over the past three months the numerous cases of child abuse, both reported and unreported, prompted this group of like-minded people to come together against predators of children. "Often it is only when a child dies, that we get to know of the things that happen around us. However, there are many unreported incidents happening around us. Our goal is to not just bring abusers to book, but to prevent abuse from happening at all," Jayan said. He is firm in his belief that prevention of abuse requires awareness, discussion and debate.