---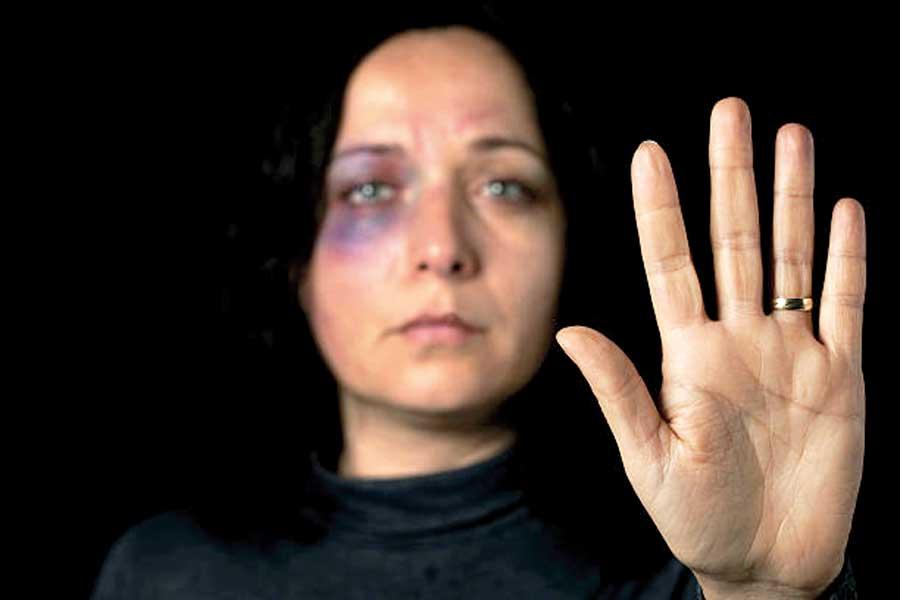 Reported incidents probably exposed "only the tip of the iceberg"
The probability of overburdened officials, working amidst the pandemic de-prioritizing complaints of this nature
Abusers enjoying greater control over victims due to limited access to critical resources preventing chances of victims seeking support
By Piyumi Fonseka
@Piyumi_Fonseka on Twitter
---
During the first five months of this year, more than 1,200 women dialed the 24-hour hotline: 1938 seeking help for physical, emotional or sexual abuse they had experienced at home. But, they did not always get the help they needed from the system.
Travel restrictions, combined with economic and social stress caused by the COVID-19 pandemic, have seen an increase in incidents of domestic violence in Sri Lanka resulting in an equally increasing number of calls to helplines and complaints to the Police and other government agencies. However, women-victims of violence have had to face additional barriers when seeking help because of travel restrictions and other anti-COVID measures currently in place.
How domestic violence victims seek help during pandemic
Incidents of domestic violence even across the globe are showing no signs of abating during the COVID-19 pandemic with evidence showing a 10 to 50% increase in related helpline calls in several countries. According to foreign media, there has been a three-fold increase in reports of intimate-partner violence in China's Hubei Province while there had been 92,000 child abuse cases reported to a single helpline in India.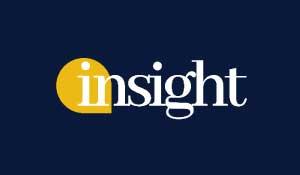 Nevertheless, in several other countries, there appears to be a decline in the reported numbers of women survivors seeking help personally or remotely since the implementation of lockdown measures. This may be due to difficulties faced by some women to leave their homes or seek help privately while being in the presence of the perpetrator or because of the lack of service providers.

In Sri Lanka, the data available from the number of incidents reported to the '1938' hotline confirms that the lockdown had triggered a surge in domestic violence. The Executive Director of the National Committee (NCW) on Women, Manel Jayamanna said the hotline -- which since the pandemic invaded Sri Lanka in March last year is now accessible 24-hours of the day -- had recorded an increasing number of incidents and their degree of severity.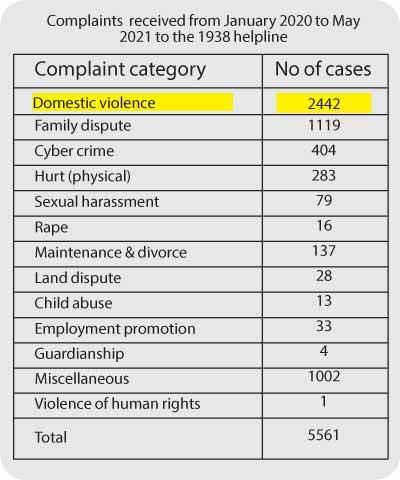 A total number of

5561

violence against women cases were reported to the 1938 helpline from January 2020 since the first COVID-19 case was reported to May 2021.
A total number of

1215

domestic violence cases have been reported during the 12 months of 2020.

​
However, during the first five months of 2021, last year's total number has already exceeded as

1227

domestic violence cases have been reported to the 1938 helpline.
Complaints have been categorised and provided by National Committee on Women.
Although violence against women cases have been categorised into many, there are similar categories in the list that relate to domestic violence.
"One of the main tools an abuser uses is isolation. Our data found a significant jump in the cases of intimate-partner violence among women, who sought our help. Being confined to home for longer periods of time may have increased the avenues for violence between intimate partners," Ms. Jayamanna said.
Why reported numbers are nowhere near unreported numbers?
Due to the entire country following anti-COVID measures, there is limited or no access to protective support networks such as family, relatives, friends, neighbours, school teachers or support services. Therefore, the number of reported incidents of domestic violence is nowhere near the real number when considering many that go unreported.

Attorney-at-law Ermiza Tegal working on women's rights said the number of reported incidents probably exposed "only the tip of the iceberg."

"Because of the lockdown, victims are compelled to spend more time with exposure to their abusers. Needless to say the economic instability is potentially exacerbating the issue. It is obvious that the abusers enjoy greater power and control over their victims due to the limited access to critical resources preventing the chances of the victims seeking support or legal action against the abusers. They may also be monitoring the sources of communication, thus making it difficult to access support and health services while also protecting themselves. Even if they somehow manage to lodge a complaint, there is the likelihood of overburdened officials, working in the midst of demands posed by the pandemic to de-prioritise complaints of this nature and the provision of support services," Ms. Tegal said further explaining the ground realities.

Meanwhile, shedding light on another important matter, she said the stay-at-home situation may increase the frequency of demands for sex from a partner and with contraceptives being less accessible there was the increased risk of unprotected or unwanted sex.
"I felt like being on a rollercoaster unable to get off"
*Kanthi has been married for 14 years. She endured physical violence for more than 10 years. But when her husband's violence became much worse and was being directed at the children, her attitude changed. In an interview with the Daily Mirror, she shared her experience through which she hopes to let others know that there is a way out.

"I know what it is like to be marginalised and disparaged by the legal system. When I went to the local police station, they asked me to go home and forget what happened. When my mother-in-law got to know that I had sought police help against her son, she scolded me. She made me feel it was my fault. I felt like being on a rollercoaster unable to get off.

One day I remember my younger daughter crying with me after my husband beat me. She watched every bit of it. That is the day I told myself that this needs to stop. My younger daughter helped me to see the truth. It took me a lot of failed attempts, but eventually, I stepped out of my abusive marriage. Now I am free and happy. Not only me, my children are also happy, free and safe," she said.
Why are they unable to get the help they need?
Attorney Tegal said despite various officials being appointed, women's rights activists claim the system is failing survivors of domestic violence and by failing to take violence seriously or arresting survivors who call for help; the response from the authorities were frequently inadequate and discriminatory.

When asked how the NCW acted as a support mechanism for the victims who sought its help, its Executive Director Manel Jayamanna said the scope of duties vested with the NCW was limited because it was established with Cabinet approval. "Thus, not being a legal entity makes it difficult for us to take action with regard to the complaints we receive other than directing the complainants to government-appointed agencies, which are authorised to take legal or other action," she said.

The Daily Mirror also spoke to OIC, Child & Women Bureau, Sri Lanka Police Thushara Manoj Samarasekara. He said even though there may be an increasing number of complaints received over the phone, victims are often unable to visit the relevant police stations thus restricting the Police from responding to complaints with regard to proceeding with legal action and holding perpetrators accountable.

"Most people who experience domestic violence do not seek help. That is the truth. In such situations, we need the victim to come to the police station to initiate further legal action. When that does not happen, we are unable to go ahead with the inquiries," Inspector Samarasekara said.
How liquor shop closures made a difference in the number of reported incidents
The increased consumption of alcohol and other intoxicating substances is in fact another risk factor when it comes to domestic violence. Since May with the third wave of the viral infection, the country issued tough guidelines including the closure of bars and wine stores with the Excise Department instructing all provincial and district Excise Commissioners to seal wine stores thus preventing liquor sales until travel restrictions are lifted on June 14.

An interesting fact was unearthed during the interview with the NCW Executive Director Manel Jayamanna. She said she observed a slight decrease in the number of incidents of domestic violence in May and June when compared with the previous months, which she believed could have resulted from the government's decision to seal liquor shops thus also sealing another risk factor involved in domestic violence.
There is a way out; you are not alone. Please seek help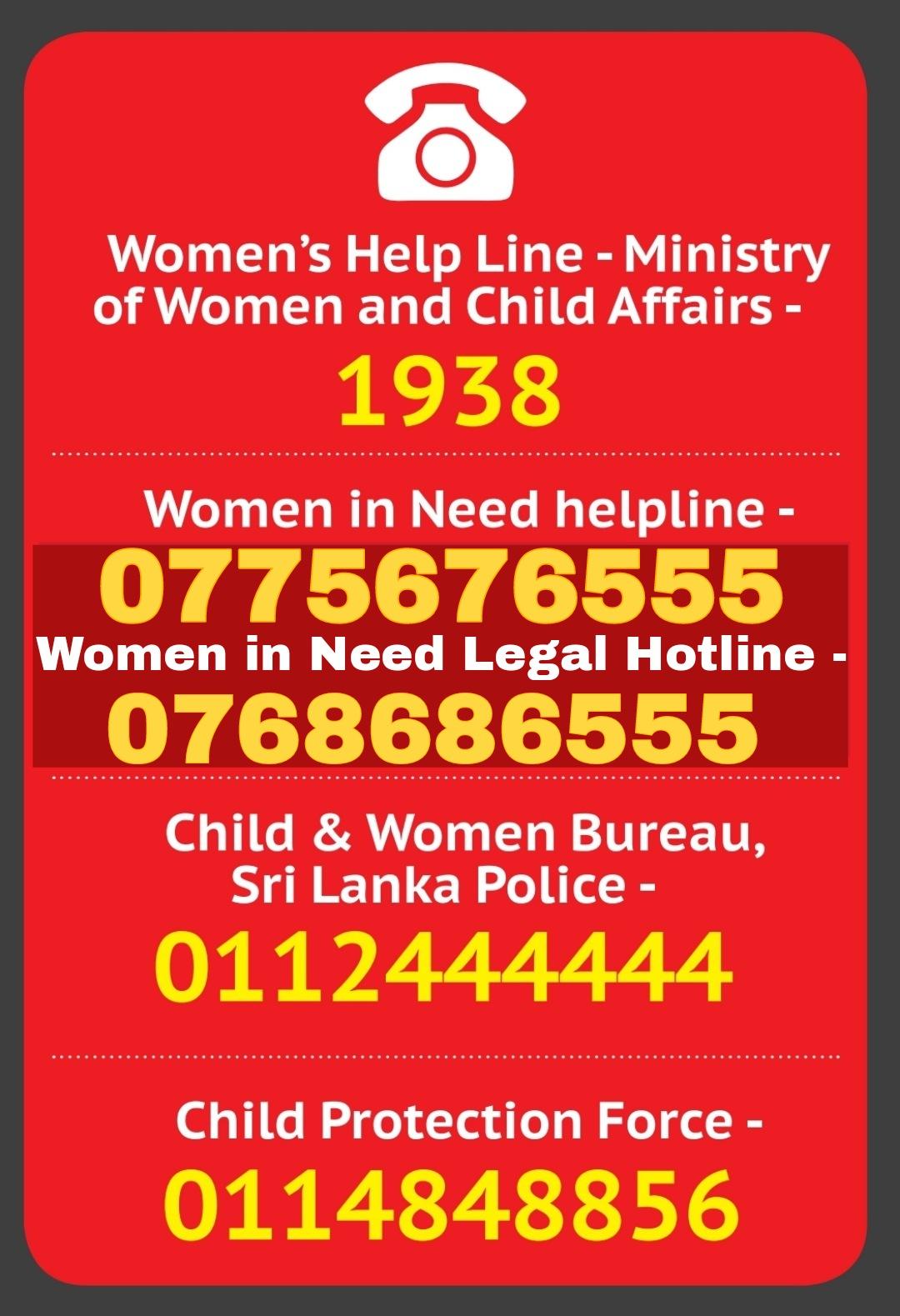 Those suffering from domestic violence think they are unable to escape the trap they are in.
But, they should know that it is possible to overcome both the trauma of domestic violence and the injustice of the system.
If you or someone you know is experiencing domestic violence, please contact one of the following organizations, any one of which can support and help you.