---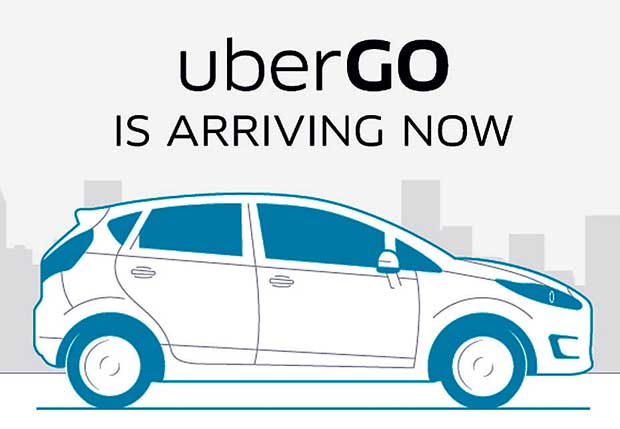 Uber, Sri Lanka's fastest growing on-demand personality mobility app, announced the launch of uberGO in Colombo.

uberGO which introduces smaller hatchback vehicles brings the same high standard of reliability, convenience and safety Sri Lankans have come to rely on through Uber at the most economical prices on the road. The launch of uberGO in Colombo, less than 3 months after Uber's entry into the market, reaffirms the overwhelming support from Sri Lankans for more smarter urban mobility options.

As the second product option in Colombo after uberX, vehicles on uberGO include Suzuki Altos and Tata Nanos. With prices almost 15 percent less than comparable options, uberGO becomes the most economical ride in town and promises to deliver the same consistent Uber experience - high quality service, with clear, transparent pricing, seamless requests and billing, and safety before, during and after your ride.

Varun Mundkur, Senior Launcher, Uber said, "We are thrilled to announce that uberGO will be available in Colombo. Uber has a simple goal - to provide safe, reliable, affordable transportation options everywhere, and for everyone. We are excited about giving commuters more choice, value and quality mobility options and drivers even more opportunities to make more money. uberGO provides residents and visitors to Colombo with a simple, convenient and economical option to to get around town at the push of a button."

uberGO rides become even cheaper if riders share their ride with friends or family and use the in-app 'Fare Split' feature. While it's perfect for absolutely any kind of ride; it's especially best for the short hauls - think quick bank runs, short trips between meetings, jaunts to the mall and movies; even the daily mundane suburban commute to work is blissful in an uberGO. All this for a price potentially lower than a tuktuk.

uberGO was a product option developed specifically for the subcontinent and rolled out across cities in India in late 2014. It's runaway success saw the product being introduced in overseas markets including Turkey and Vietnam in 2015 where it also received an overwhelming response..

Our vision is to bring the same experience to as many of the residents and visitors to Colombo as we can. To this end, we have introduced multiple payment options (debit card & credit card) for riders. uberGO is another step in this direction - and a major one - since it makes safe and reliable private transportation more affordable and accessible than ever, at the push of a button!

For driver-partners, uberGO opens up additional opportunities for them to make more money - become their own small business owners. We believe in fostering the growth of micro-entrepreneurship / entrepreneurship at the grassroots level and the launch of uberGO ties in with this. uberGO also presents itself as a meaningful opportunity for blue collar sector and auto-drivers to become entrepreneurs and earn a better living on their own terms with the flexibility Uber's platform enables.
---
Add comment

Comments will be edited (grammar, spelling and slang) and authorized at the discretion of Daily Mirror online. The website also has the right not to publish selected comments.

---