---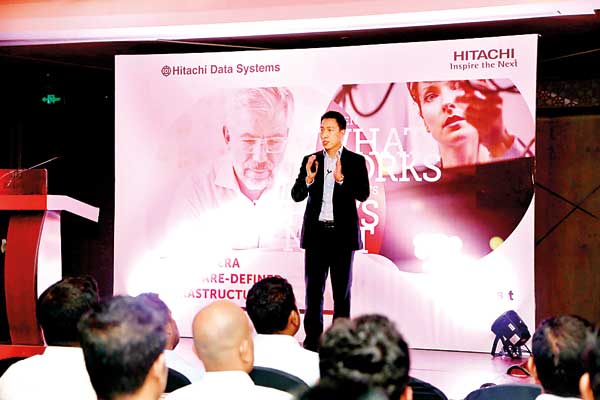 Hitachi Data Systems Corporation (HDS), a wholly owned subsidiary of Hitachi, Ltd. unveiled the next phase of its Social Innovation business strategy in conjunction with new solutions and services, which include Hitachi Live Insight for IT Operations, Hitachi Clinical Repository for connected health, and Hitachi Live Insight Center of Excellence.

Hitachi Data Systems is a pioneer in Social Innovation, the unifying strategy across all Hitachi companies that combines rich Hitachi heritage in operational technology (OT) with its deep domain expertise in information technology (IT), advanced data analytics and data infrastructure to deliver holistic solutions that address an array of modern IT challenges in a multitude of industries.

The company has announced several strategic acquisitions over the past year to bolster its Social Innovation and analytics portfolio – including Avrio, oXya, Pantascene and Pentaho – and is now well positioned to help data-driven public and private sector organisations extract deeper, more sophisticated insights and unlock greater value from their data. Concurrently, Hitachi Data Systems also announced a powerful new lineup of software-defined infrastructure solutions to simplify IT and support mission-critical workloads.

"Hitachi Data Systems is rapidly evolving to become more than just a storage company. They're smartly driving better business and societal outcomes for their customers through the expansion of expertise and offerings that integrate the Internet of Things, operational technology, and machine-to-machine and data analytics, which are increasingly important to organizations in both the public and private sectors," said Vernon Turner, Senior Vice President of Enterprise Systems and IDC Fellow for The Internet of Things. "In a world where rampant data growth and increasing IT and organisational complexity are often the culprits for stunted business growth, vendors that can streamline the path to becoming a truly data-driven organization ultimately stand to gain significant mind and market share." The Hitachi Data Systems Social Innovation initiative and solutions portfolio address critical business and societal challenges – including population growth and urbanisation, aging public infrastructures and populations, rising healthcare costs and public safety concerns. By helping to address these issues, the company is delivering value for both businesses and societies. Leveraging its market leading data infrastructure technologies and smart analytics software foundation, Hitachi Data Systems is developing purpose-built solutions for a variety of markets that combine the power of connected devices and technologies – or the Internet of Things (IoT) – with operational technology (OT), machine-to-machine (M2M) and advanced data analytics, and best-of-breed IT infrastructure, all in a unified, fully integrated stack. The new solutions and services being introduced to the Hitachi Data Systems Social Innovation portfolio today include: Hitachi Live Insight for IT Operations, Hitachi Clinical Repository (HCR) for Connected Health, Hitachi Live Insight Center of Excellence, Hitachi Visualisation for Public Safety and Hitachi Live Insight for Telecom.

With thousands of relevant patents secured and new patent applications pending, Hitachi is a rapidly emerging global leader in the areas of IoT, OT, big data and M2M analytics, complementing its proficiencies in data infrastructure and IT. The company's Social Innovation roadmap is now accelerating, buoyed by recent strategic software acquisitions that are providing the fundamental building blocks to deliver a smart analytics foundation that supports its growing solutions portfolio. Hitachi Data Systems plans to continue aggressively building its footprint in the IoT, OT, M2M and big data analytics markets in 2015, with plans to introduce new solutions and services for connected cars and connected energy, among others, that further leverage the expertise and the full breadth of products, services and industries served by the Hitachi family of companies.

---
---
Add comment

Comments will be edited (grammar, spelling and slang) and authorized at the discretion of Daily Mirror online. The website also has the right not to publish selected comments.

---