---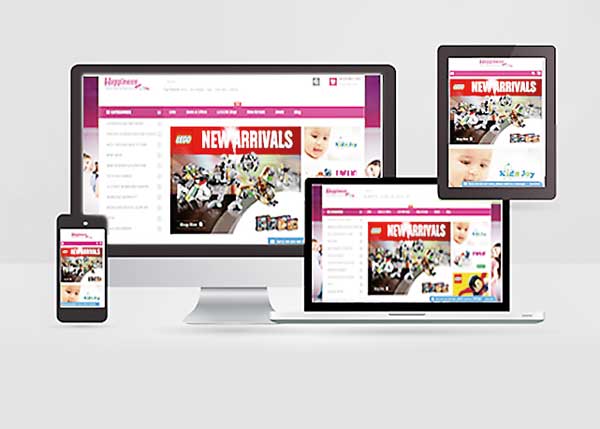 Sri Lanka's leading mother, baby and child care website, www.happiness.lk, recently unveiled a new look with an easy to navigate and fast loading features.
www.happiness.lk, recognized as one of Sri Lanka's largest and most comprehensive websites offering a wide choice of products and brands for babies and children, the site promises a unique digital experience that remains consistent through all devices and screen sizes.
The site is totally mobile responsive for mobile, tablet and loads fast while providing an easy reading and an easy shopping experience. It offers over 3000 products from over 50 local and international brands, making it an all-inclusive range of high-quality products.
Given the growth of the mobile devices from 25 percent in 2013 to 40 percent in 2015, easy accessibility from any device becomes a key point for a website such as www.happiness.lk.
Leading baby and child care brands such as Farlin, Kids Joy, Fisher Price, etc., along with leading brands of toys such as LEGO, Hot Wheels, Barbie, LEAP FROG, Disney Princess and many more are available on www.happiness.lk.
There are several methods of payment from cash on delivery, online payment and bank transfers while free delivery for orders over Rs.3000.00 is available for Colombo 1-15 and suburbs. There's also same day delivery available to Colombo 1-15 and suburbs for orders placed before 1:00 p.m. Online chats and customer care hotline can connect you to the website while islandwide delivery can be arranged.
What sets happiness.lk apart is the opportunity to find age appropriate toys and other childcare items to browse through at one go. It also makes easy for new parents who are not able to venture out shopping, the process of choosing and buying baby care items. The website is easy to navigate and user friendly, giving the customer a pleasant shopping experience.
The site is also unique because on happiness.lk, customers have the choice of being able to compare products side by side before purchase. Customers can also be notified of offers and new product arrivals via social media platforms, which will help them, stay updated. The website's filters enable a customer to browse and fine tune search by age, price and colour, etc., making it a personalized experience of shopping. The history of purchases is also available under 'My Account' category, enabling the customer to keep in mind what has been purchased before.
As people become more active on the Internet, engage with social media and make more purchases online, it becomes relevant for every brand to be actively present online. At www.happiness.lk, the shopping experience for baby, child and mother care products becomes one that most customers can identify with ease and comfort.
The website is backed by Kiddies & Toys International (KTI), a subsidiary of a holding company that specializes in computers and internet security, ensuring high-end security for the site. As the sole authorized distributor for some of the world's best known and trusted brands for children such as Farlin, Barbie, Hot Wheels, Lego and Fisher Price, KTI adds an unbroken promise of customer satisfaction to www.happiness.lk.